El Cipitío y las Maras Salvatruchas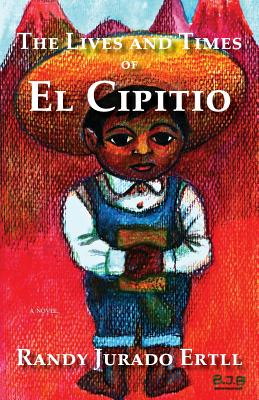 Hang on for a minute...we're trying to find some more stories you might like.
Este jueves 15 de noviembre de 2018, se llevará a cabo un foro literario promovido por el Departamento de Lenguas y Literaturas Modernas, donde el invitado especial será Randy Jurado Ertll, salvadoreño-americano, activista centroamericano y autor de la novela, The lives and Times of El Cipitío. En este foro se analizará dicha obra; sin embargo, cabe destacar que la novela no es sobre la popular leyenda centroamericana de El Cipitío, niño de 10 años de 3 pies de estatura que tiene poderes para transportarse a distintas partes del mundo y en distintos tiempos, sino que este personaje es solo un símbolo dentro de la novela utilizado para hablar de temas y experiencias de la comunidad inmigrante salvadoreña.
El objetivo del foro es examinar dentro del contexto de El Cipitío,
la transformación de las pandillas estadounidenses, la reconocida y temida "Mara Salvatrucha" y "Barrio 18," en su búsqueda de identidad dentro de la comunidad de Los Ángeles llegando a ser criminales internacionales despiadados.  Asímismo, aprender cómo y por qué llegaron a ser criminales de alto perfil más notablemente durante la administración del período presidencial Bush-Chenney. Se discutirá por qué razón el vice-presidente Chenney deportó a "Las Maras Salvatruchas" a El Salvador.  Se examinará si el objetivo fue para desestabilizar el partido comunista gobernante de El Salvador, el FMLN.
Dentro del grupo de panelistas expertos en el tema se encuentran el Dr. Lizardo Herrera, Profesor Asociado de español en Whittier College, quien se unirá al foro vía Skype desde Ecuador, Alex Sánchez, especialista en violencia y drogas y Director  Executivo de Homiesunidos.org, y el Dr. Nicholas Alemán, Profesor Universitario de literatura en español en California State University of Los Angeles.
El 15 de noviembre de 2018
Hora: de 4:30 a 7:00 pm.
En el Community Room – Library North B 131
Habrá bocadillos típicos salvadoreños