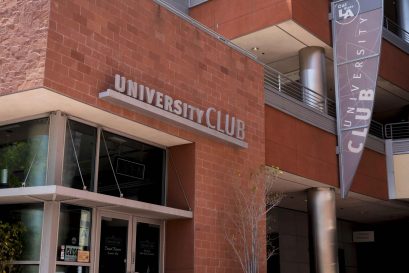 Joshua Mejia
Once spring semester ends, Cal State LA has far less students, staff and faculty around which causes the on campus food businesses to reduce their hours of operation. Here is a list of the available restaurants on campus that are open during the Cal State LA summer sessions.
1. The University Club
Hours: Monday-Friday: 11 a.m. -1:30 p.m.
If you have some time between your afternoon classes to take a seat with some friends, this sit-down restaurant is definitely worth a visit. Although it is a little on the pricey side, it certainly serves up what you paid for. From alcoholic beverages to pesto pasta, there is a wide variety of both drinks and entrees to keep you entertained with friends. This is a finer, quieter ambiance, much different than the loud and energy-packed food court. Walk in seating is available or you can reserve a table by calling (323)343-6777.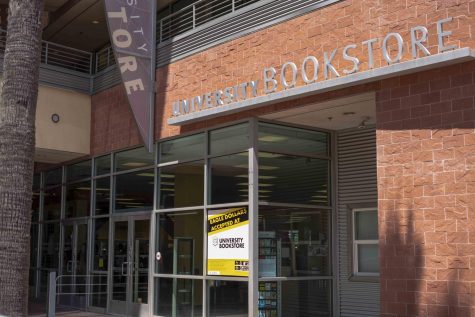 2. University Bookstore
Hours: Monday-Thursday: 8 a.m. – 4 p.m.
                 Friday: 8 a.m. – 2 p.m.
Need a quick snack? Or have a case of the munchies? Well, take a look across from the Food Court and you'll see the University Bookstore. They have everything like sweet treats, salty snacks, hot and cold drinks and even refreshments that will keep your energy high during the hot summer and long lectures.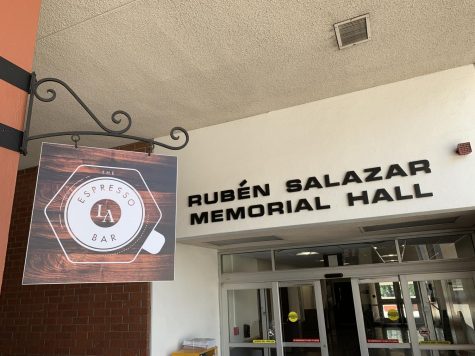 3. The Espresso Bar
Hours: Monday-Friday: 7:30 a.m. – 12 p.m.
Located in one of the busiest halls on campus, The Espresso Bar is a perfect spot nestled inside of Salazar Hall for a quick coffee trip (without running to the other side of campus to Starbucks and waiting in long lines) and grabbing bakery goods to snack on during your break time.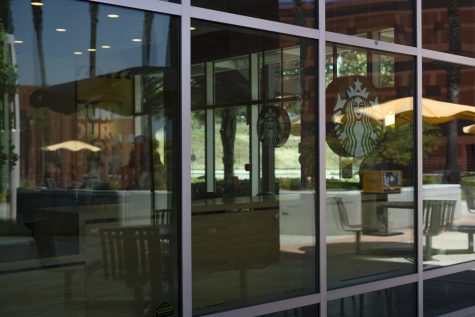 4. Starbucks
Hours: Monday-Thursday: 7:30 a.m. – 3:30 p.m.
                 Friday : 7:30 a.m. – 1:30 p.m.
This is the hotspot for coffee lovers and panini fanatics. It's right around the corner of the University Student Union (U-SU). You can grab a coffee, lunch, or delectable bakery treat while listening to the sound of lattes being poured and the fresh smell of coffee . Although the lines are always hectic around lunchtime, the service is pretty fast and you'll get the espresso or sugar-filled frappuccino that you need to stay awake during your next lecture.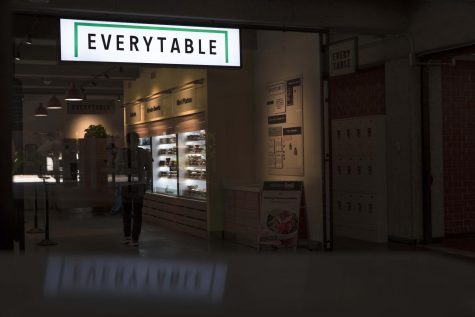 5. Everytable
Hours: Monday- Thursday 8 a.m. – 8 p.m
                 Friday 8am-5pm.
One of the newest additions to the CSULA campus, Everytable is located in the library and serves up all things healthy. Packed with the culture and flavors that have found their home in Los Angeles, their menu offers salads, grain bowls, and hot plates filled with goodness crafted in every bite. Often the lines tend to get a little lengthy, but it's definitely worth the wait.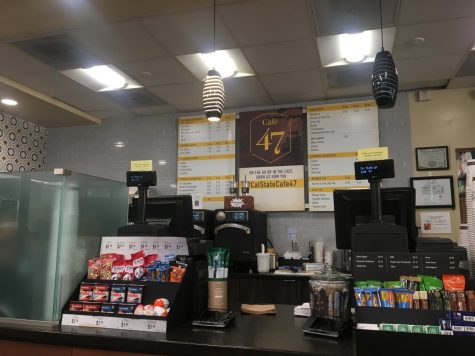 6. Café 47
Hours: Monday- Friday 7:30 a.m. – 2 p.m.
Situated neatly in the library, Café 47 features scrumptious food choices and gourmet coffee from the Gaviña family, who are Cal State LA alumni. This is the place to study quietly while drinking coffee and grabbing a quick bite of freshly-baked goods. At Café 47, you will enjoy the aromas of roasting coffee and the libraries ambiance.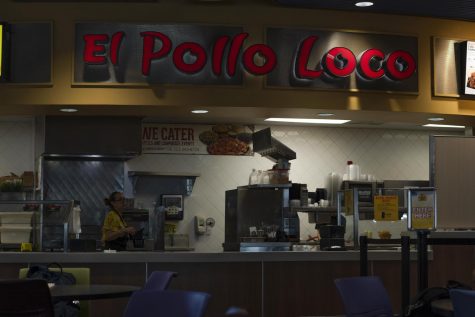 7. El Pollo Loco
Hours: Monday- Friday 9 a.m. – 3 p.m.
Easily one of the most popular places to grab a bite on campus, El Pollo Loco is a quick and affordable Mexican-styled establishment. They serve a variety of salty and tasty salads, burritos, and sides to keep your hunger levels taimed between lectures and labs.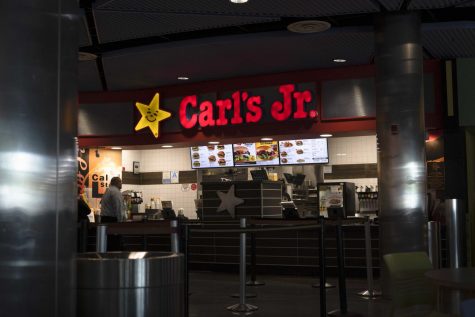 8. Carl's Jr:
Hours: Monday- Friday 9 a.m. – 4 p.m.
Although the lines may be longer during the rush hour, this fast-food icon provides students with fresh, hot fries and very juicy burgers. Not in the mood for beef? Don't fear because they offer chicken entrees as well. Plus, you can easily grab a coffee or shake while ordering if you have an appetite for caffeine or sweets.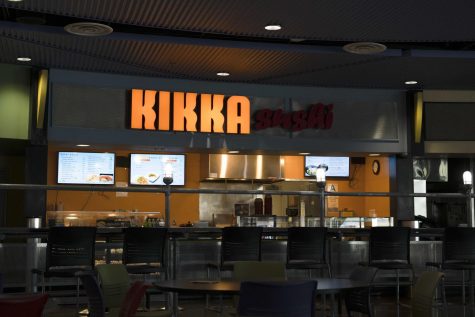 9. Kikka Sushi
Hours: Monday- Friday 9 a.m. – 4 p.m.
Kikka Sushi, a quiet place located between Carl's Jr and The Spot, delivers Japanese-inspired cuisine. The fresh taste of sushi is sometimes what you need to relax amongst the stress and busyness of a summer session. Sit and unwind in the food court as you work on homework and enjoy the hot bowls of spicy ramen and a soothing udon soup. While it is a little pricier, it's definitely worth a visit.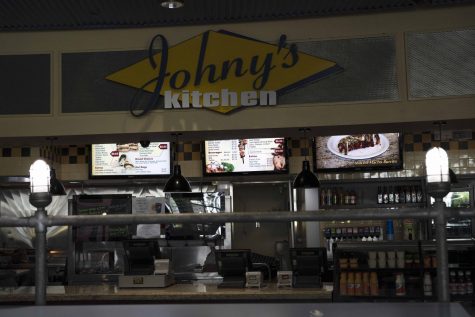 10. Johny's Kitchen
Hours: Monday- Friday 9 a.m. – 3 p.m.
Specializing in Mediterranean inspired dishes, Johny's Kitchen is serving up steaming kebab plates to keep your meat cravings satisfied. Along with Mediterranean dishes, are the Mexican-style dishes and American foods that will want you going back for more. They have great and fast service, and you will leave full and happy.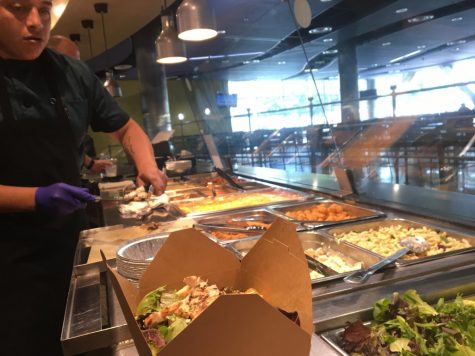 11. The Spot
Hours: Monday- Thursday: 10 a.m. – 1:30 p.m.
The newest eatery on campus, The Spot offers fresh food and daily specials, this replaces the former Rice Garden location. From its humble beginnings as a mobile food cart, their gourmet grub and chow are here to stay in the Food Court between Kikka Sushi and Johny's Kitchen. They offer something different every day, so be sure to drop in at least once this summer to grab a bite.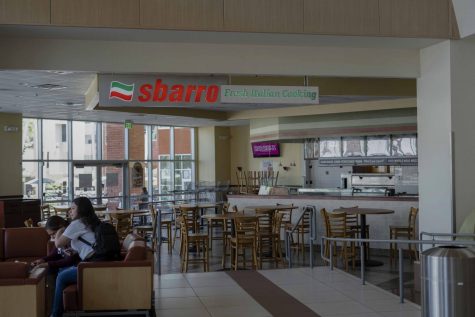 12. Sbarro
Hours: Monday-Friday 11 a.m. – 3 p.m.
Inspired by the famous thin crust pizza of New York City, you can get the same thing without having to fly hundreds of miles. Placed at the base of the University Student Union, Sbarro is serving up fresh lemonade and Italian-American cuisine from salads, sides, Stromboli and pizzas with quick service.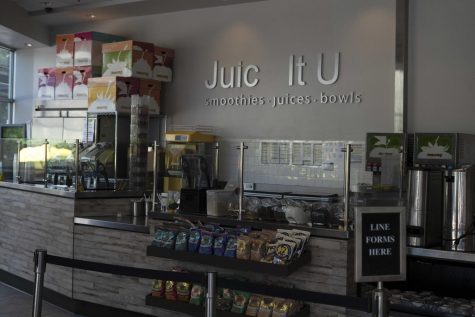 13. Juice it Up
Hours: Monday-Friday: 9 a.m. – 4 p.m.
Craving something sweet that won't fill you with unnecessary additives and sugar? then Juice it Up! They offer many succulent and fresh blends of flavors to keep you crawling back to their every time.
Tip: If you're a frequent buyer, get the rewards program to get a free drink for your loyalty to their business.
UPDATED: June 13, 2019 @ 12:54pm