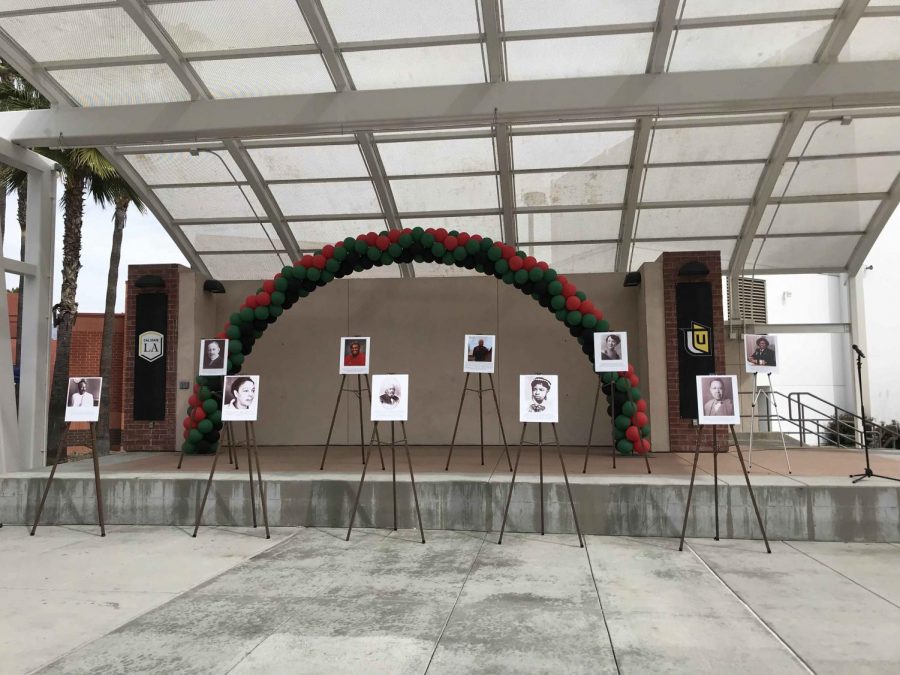 Catherine Valdez
On Thursday, the CalFresh Outreach team was out in front of the U-SU, providing application assistance and celebrating black leaders who promoted wellness.
Sesley Lewis, the coordinator of food and housing security, decided to incorporate Black History Month with CalFresh Day by displaying pictures and a short biographies of African American leaders. Some of the leaders were: James McCune Smith, a physician, abolitionist and first African American to receive a medical degree; Joycelyn Elders, pediatrician and former surgeon general of the United States; and Mamie Phipps Clark, an American social psychologist.
"Food and health insecurity impacts black and African American students so I felt like it made sense to incorporate CalFresh Day with black history," said Lewis. "Since we are in Black History Month, why not celebrate black leaders who were influential in wellness?
Students who signed up and got information about the program were given measuring cups and spoons. There was also a booth where attendees could learn how to make a variety of healthy yogurt parfaits. Students were also able to share how they celebrate cultural wellness.
 CalFresh provides nutrition assistance to low-income people. In order to be eligible for this program, students must meet the basic household eligibility guidelines—which are available at the Cal State LA  website.
Individuals or families who are eligible for this program must complete the application, have an interview with the county and provide verification documentation. The CalFresh Outreach team offers students their help during and after the application process at the CalFresh Outreach Center. Those who plan on keeping the CalFresh benefits must provide a SAR 7 eligibility report, recertification application and have an interview before the end of the certification period.
"It's easy to apply and it's beneficial because you get a reimbursement every month to buy fresh produce. It's just a helpful tool and resource for people to use if they need a helping hand," said Amanda Allan, Cal State LA student and CalFresh volunteer. 
"Once they are approved for the program, students are given an EBT card so they can buy the food that they need. If you're eligible for Calfresh, you receive a specific allotment a month of funding that goes specifically to groceries so, essentially, it comes in a debit card and you're able to utilize those funds at any grocery store," said Lewis.
Cal State LA student Jerry Valencia said the program helps him and other students with financial struggles focus their own resources on their education: "I don't always have enough money left over at the end of the month. So this, right here, helps me have money for other things that I need for school and it just gets me through."