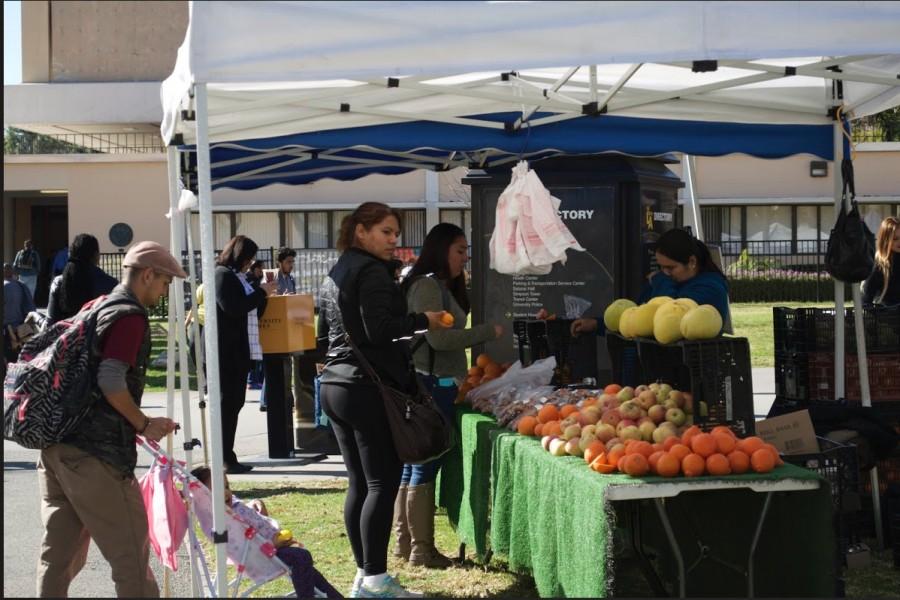 A lot has changed in Alhambra over the years but one thing that has gone strong for 34 years now is the city's farmers market.
That's not to say it didn't shut down temporarily during the COVID-19 pandemic: It was closed for months. But it's back and at times, it gets packed — with more than 100 people attending on a recent morning.
It's a good thing, too, for local businesses that were hit hard recently by the economic downturn and not just the closure of the market, but other events and facilities.
"I had some moments where it was really hard because they closed all farmers markets for a little while, which were moments where our sales were really low," said Miguel Calvillo, an employee of Zen's Tea House, headquartered in Whittier, California.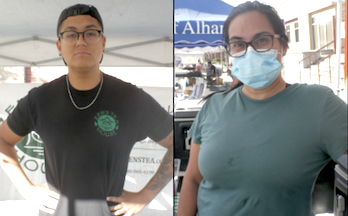 Some people have gotten used to shopping online, so the normal level of sales isn't back yet but it's improving by the week.
"It is a little better now. It still has its ups and downs because people are sending their money elsewhere now such as going on vacation and other leisure," Calvillo said. "I'm not from Alhambra, but I come because it is a really big farmer's market with a flow of [customers] and very good for business." 
Some vendors say COVID-19 made farmer's markets more popular, not less, despite temporary hardships when the markets closed down completely.
Before the pandemic, business was "mediocre at best," said Harley Hood, a 4-year employee of Bonjour, which makes European-style kefir yogurt.
"It's grown, probably doubled for us," Hood said. "It has been just like the grocery stores, everyone was lining up for toilet paper and soap…Everybody that wanted to boost the immune system and be proactive was going to where they find the freshest, purest ingredients, and that was the farmer's market, which was outdoors, so it was healthier."
About the Alhambra Farmers Market
Open Sundays, 8:30 a.m – 1:00 p.m.
Operating since August 12th, 1987. 
Located at 100 S. Second Street, right in front of Alhambra High School and across from Alhambra City Library.
Accepts Farmers Market WIC, Farmers Market Senior WIC, and EBT. Questions about the farmers market can be directed to market representatives at (626) 570-5081. 
Community News produces stories about under-covered neighborhoods and small cities on the Eastside and South Los Angeles. Please email feedback, corrections and story tips to [email protected]