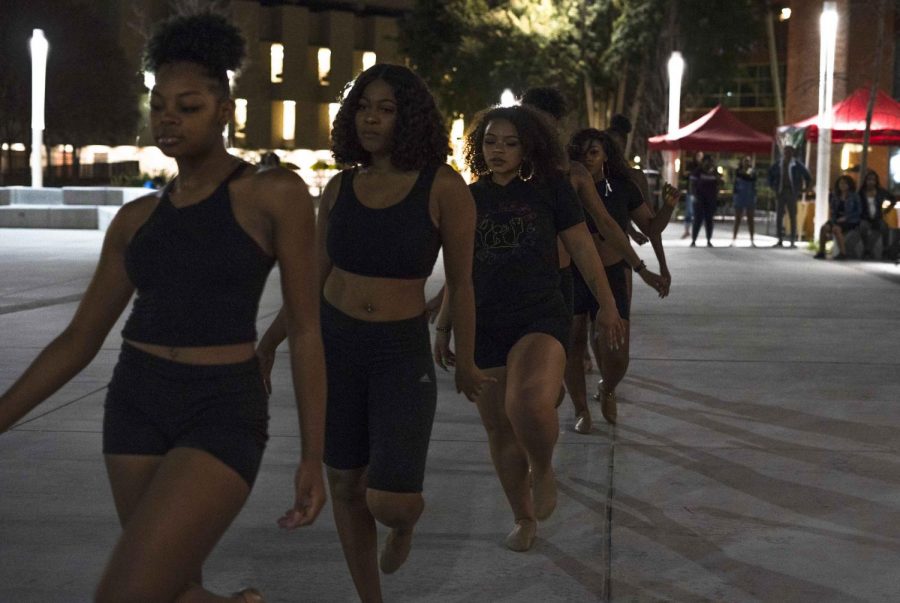 Joshua Mejia
Students at Cal State LA celebrated the black community at the first ever Show Up Show Out event this past Friday.
During the event, the U-SU Plaza was home to vibrant performances that made the crowd get up and dance. The audience was given free food and allowed the opportunity to network within the community, all coordinated by the Black Student Union (BSU).
The BSU initiated on-campus in the early 2000's and was revamped around 2014. It is the only student run, black organization on-campus according to its members. Their motive is to create a sense of unity within the community and ultimately to support one another.
"I came tonight with the goal to support and connect people by giving back to the community," said Omega Psi Phi Fraternity member Deonte Walker.
"By getting together, we start the domino effect, which will ultimately make everyone social and connected," he added.
As a response to the lack of appreciation and acknowledgement within the black community, members have established, informally, that each Friday will be a day to come together and support black businesses.
One of the performers at Friday's pop up event was Briana Johnston, a Cal State LA senior. She performed an oral art of spoken word, which is a combination of Poetry, Rap, and R&B.
According to Johnston, her poetry was written with the thought and desire to empower women to support each other in each aspect of life.
"I want to influence other people to prevail through obstacles and inspire people to continue their education despite the background they may have come from," Johnston told the UT.
The black on-campus community makes up only 6 percent of the total student population, according to data from the 2018-19 Office of the Vice Provost for Diversity and Inclusion.
According to BSU, they are motivated to strengthen their impact as a community and increase the level of support between each other.