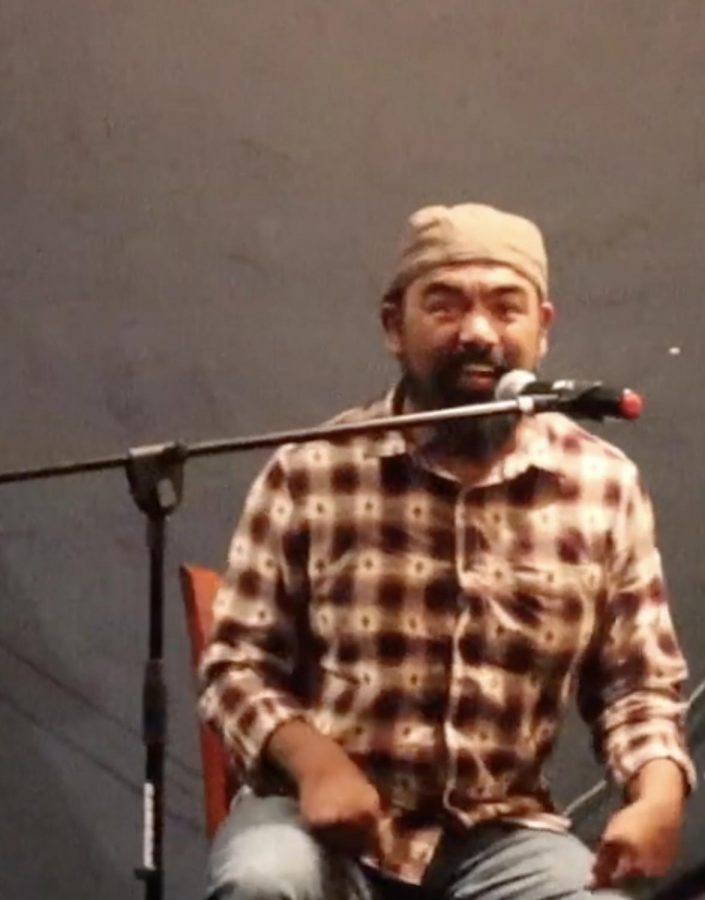 Catherine Valdez
When he was 4-years-old, Miguel Lugo was diagnosed with cerebral palsy and his doctors said he would never be able to walk.
But Lugo's family never gave up, trying everything they could to get him off his wheelchair — from walkers to crutches and canes.
Lugo's mother left her daily job at a towel factory to help him throughout the day. Lugo also had a caring physical therapist.
With the support of his family, Lugo not only learned to walk but he has achieved much more: He embraced his disability, becoming a motivational speaker and a comedian.
He said he knows he is sometimes treated unfairly because of his condition. For instance, he said he has been kicked out of restaurants because people think he is drunk due to his stilted way of walking.
Lugo's way of coping is to share his experiences and make light of the situation.
"The more I drink, the straighter I walk," Lugo said at a recent comedy show, eliciting laughter. He doesn't get paid much as a comedian, but he said his reward is making people laugh. 
Even his stage name, "El Chueco," or "crooked," gets a chuckle out of audiences.
He said his name captures his attitude: "I wanted a stage name that I would be proud of and that would represent who I am."
Amairani Hernandez contributed to this report.
Community News reporters are enrolled in JOUR 3910 – University Times. They produce stories about under-covered neighborhoods and small cities on the Eastside and South Los Angeles. Please email feedback, corrections and story tips to [email protected]