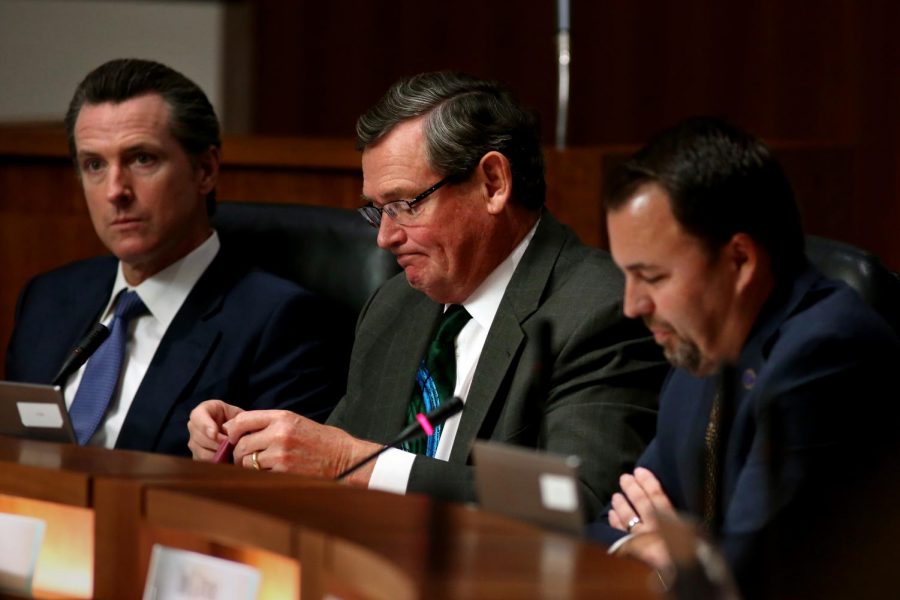 Photo courtesy of Liz O. Baylen/Getty Images
A search is underway for a new chancellor who can lead the 23 CSU campuses composed of approximately 482,000 students and 53,000 employees. After eight years of serving the California State University system, Timothy White announced in October he'll be retiring by the end of June.
 The CSU's search committee consists of eight system wide trustees and White. Plus, a "national executive search firm" has been hired to help find a new successor.
 "I don't know that the Chancellor has provided recommendations about specific individuals as a successor," said Michael Uhlenkamp, a CSU spokesperson, when asked if White made any candidate suggestions. "But it's more likely that having served and excelled in the position, he provides general feedback about the nature of the work as the head of the largest four-year system of higher education in the country."
Possible candidates include a president of a CSU university, the chancellor of California's community colleges and a president of an educational non profit, according to EDsource.
The chancellor is expected to promote diversity, an accessible education, assist the CSU campus presidents, among other tasks, the CSU website stated. At public hearings, folks provided feedback on what they want to see in a new chancellor.
"The next CSU chancellor, according to many who spoke at the hearings, should try to reduce class sizes for undergraduates, add counselors and make transfers easier from community colleges," reported Edsource. "They also will need to provide more aid for housing and food, build new and renovate existing campus buildings and get along better with faculty and staff unions."
 Students and faculty hope the new chancellor can continue White's efforts to improve the future of higher education. In an interview with EdSource, Adrianna Kezar, co-director of the Pullias Center for Higher Education, said White has helped improve the retention and graduation rates for students who are both older and diverse. "CSU system needs to continue those efforts."
As stated by the CSU, qualified candidates must have experience as a president or chancellor of a university campus or multi-campus system. They also must have the ability to relate to a culturally and economically diverse university.
"It's a new governor, a new start, with high expectations for higher education," said Jose Medina, chair of the Assembly Committee on Higher Education in an interview with EdSource.
 Potential candidates will have final interviews with the Board of Trustees in March. The new chancellor is expected to start on July 1.