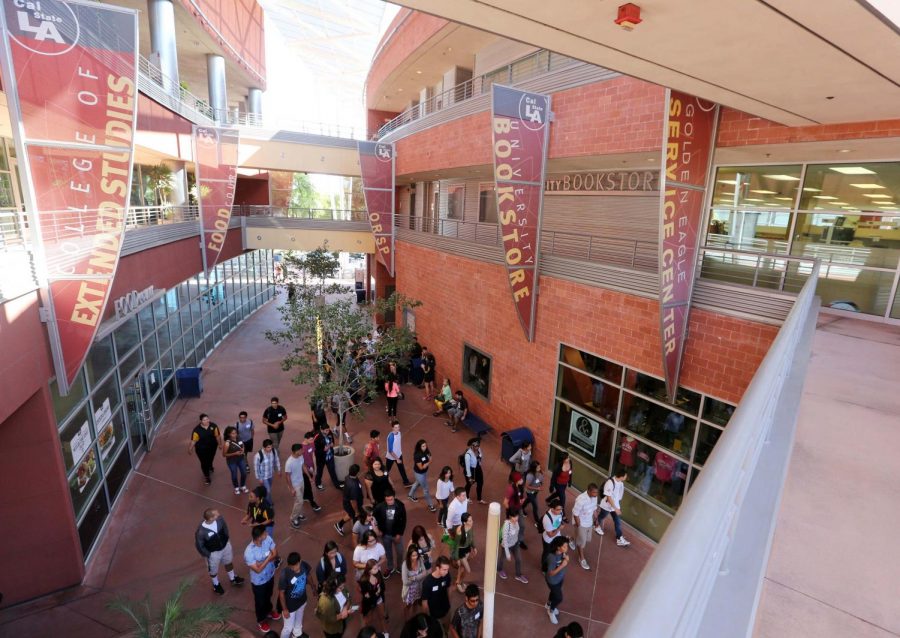 Cal State LA archives
Incoming freshmen will not have to submit their SAT or ACT scores when applying to California State University campuses for the 2020-2021 academic year. The CSU has suspended the consideration of standardized test scores in the wake of the coronavirus pandemic. It's yet another adaptation to an evolving crisis.
"This temporary change will ensure equitable access to the university, and should provide some measure of relief to prospective students and their families," said CSU chancellor Timothy White, in a press release.
In the past, freshmen applicants were eligible for admission without the ACT or SAT if they had a 3.0 grade-point average and were California residents. Freshmen with a GPA below a 3.0 were required to submit their scores.
The SAT or ACT was also used to place freshmen in English and math classes. "After the issuance of executive order 1110," which retired the CSU entry-level assessment exams, "the CSU has moved to a more holistic review to determine placement for students and that direction is consistent with the guidance provided by the Chancellor's Office to consider the use of supplemental factors," said Mike Uhlenkamp, a CSU spokesperson, when asked how placement can be determined without these tests.
According to the press release, California high school students and residents will need to earn a 2.50 or greater "a-g" GPA in order to be eligible for admission. "While the CSU will not require these incoming first-year students to submit test scores, the temporary change in admissions policy does not lower the preparation required to be admitted to a CSU campus. Students will still need to satisfactorily complete 'a-g' requirements," said Uhlenkamp. The "a-g" requirements include core academic courses such as math, English and electives.
Joseph Soares, a sociology professor at Wake Forest University and testing expert, said the SAT and ACT tests may not have been an effective measurement of a student's potential anyway. 
"They are, at best, a weak predictor of first semester grades… The most powerful statistical variable for predicting college grades has always been high school grades," Soares said.
In an email, Soares said standardized test scores are correlated by family socioeconomic status. He added that test scores are predicted by a student's racial classification. 
"If the Cal State system does admissions without reference to a social biased and predictively weak social Darwinist test," said Soares, "then it will expand access to deserving youths and fulfill its public mission better than ever before."