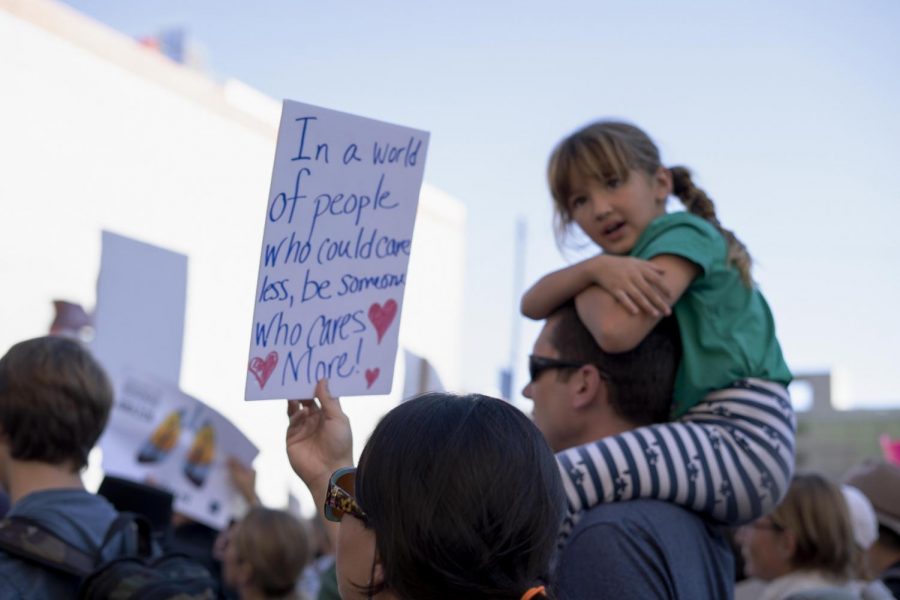 Joshua Mejia
"Fridays for Future" continued last week as thousands of youth rallied together to take the streets of Los Angeles in a united school strike. This time joined by Swedish teen activist Greta Thunberg.
The rally went from the steps of City Hall to marching through downtown to Governor Gavin Newsom's Los Angeles office to demand for new oil drilling in California be brought to a halt. The protest was led by youth carrying a huge banner that read "Governor Newsom, it's your last chance to choose: Our future or fossil fuels."
Thunberg, who was the final keynote speaker as the rally returned to City Hall, spoke on the fires that are currently plaguing California as well as the new oil drilling demanding that action be taken or put the planet's future at stake.
At 16-years-old, Thunberg has become one of the leading activists in the global fight against climate change. Her activism has included condemning world leaders for their inaction at a United Nations summit in September, according to the Guardian.
In her City Hall speech, Thunberg asked the crowd if they thought our leaders are listening, to which they said "No." She replied, "Well, we will make them listen."