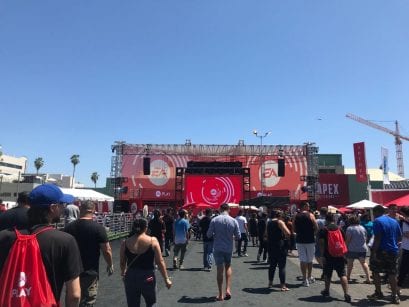 Brennan Hernandez
Last weekend, gamers had the opportunity to register for free for an Electronic Arts (EA) video game showcase; EA Plays at the Hollywood Palladium.
Many attended looking for what EA promises to offer gamers in the near future.
Audiences found themselves in an immersive gaming event with game testing and demo reels for major titles such as Madden 20, FIFA 20, Battlefield V, Apex Legends, Anthem, Sims 4 and the highly anticipated Star Wars Jedi: Fallen Order.
Developers from each of the games held 15-20 minute panels revealing new content that will be rolling out by the end of this year. Attendees had the opportunity to ask developers questions, take their photo alongside their favorite characters from the video games and even meet some of their favorite content creators.
Footage of the panels can be viewed on streaming services such as Twitch, Mixer, YouTube or at EA.com.