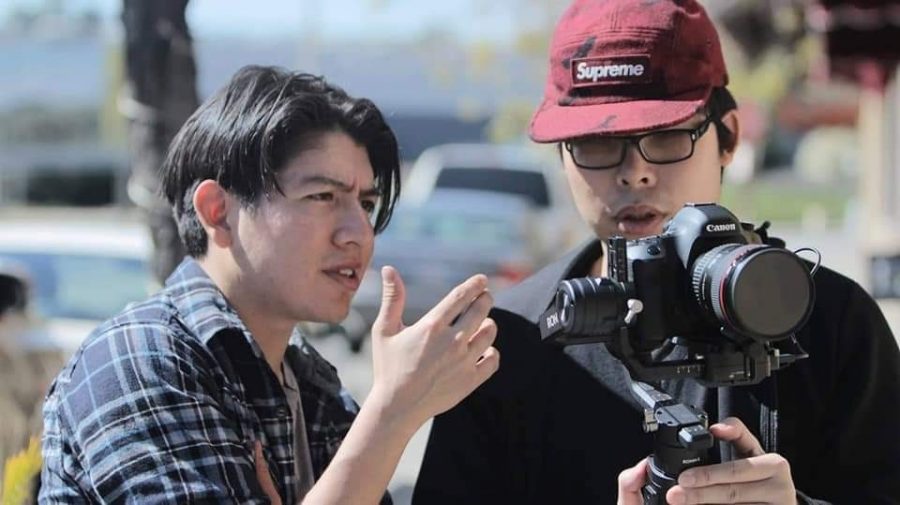 La Puente resident Emmanuel Salgado used the city as his canvas in the making of his latest music video "27 Dream".
Salgado, also known by his artistic name "Manny Maverik," released the video in mid-February. He previously created ten videos for his own music and has worked in production for bigger budget music videos for artists such as Young Thug, Meek Mill and Cardi B.
His new music video features several La Puente landmarks, including downtown and J.B. Burgers and Vinylsaurs Records on Main Street. Salgado said he wanted to capture how "aesthetically beautiful" the town is because he felt it was rarely highlighted in the media.
"It's an awesome town, everything about it," Salgado said in a video conference interview. "It was used in the Netflix film, 'Bird Box.' People see that little clip down on Main Street, but at the same time, [since] it's set in a different place," people don't realize it's La Puente.
Growing up in a single-parent household in La Puente, Salgado developed his passion for music after his mom pushed him to join his school band at Sierra Vista Middle school. Since then, he invested a lot of his time and energy in learning production, directing and cinematography skills and now he considers himself a "jack-of-all-trades" in music entertainment.
Salgado said it hasn't always been easy because "nothing was handed" to him, but his curiosity and patience have driven him to "make things happen rather than wait around."
Since Salgado and his team shot the music video before the start of the pandemic, it now shows how much things have changed. The video, for instance, shows diners crammed into J.B. Burgers and a group of side-by-side dancers.
Salgado referred to the video as "a music video with Latinos working in front and behind the lens."
His crew consisted of family members, friends and random people who were willing to be extras.
"It was a matter of trusting everyone and them trusting you," Salgado said. "I'm thankful for everyone that was involved."
Challenges included trying to avoid disturbing customers or interfering with purchases at the businesses where he wanted to film. That prompted him to shoot early in the morning.
Even at the earlier time, he said that "some people started coming in and I said, 'Why not use them?' I wanted to feature actual people that are from the town and that are actually going to these restaurants."
So, he said he got their permission to be "extras" and like most people in the video, they also wore blindfolds to represent anxiety: "You know when you get into a big room and everyone looks at you – and you're just there, like a deer in headlights."
Salgado received an array of positive comments after sharing "27 Dream" on YouTube and on various La Puente Facebook groups.
"Thank you for honoring my dad's memory. He loved what he did and loved the people in his community," said Alicia Boukas on Salgado's YouTube video and to Community News. Boukas is the daughter of the late Christos Bakolas, the founder of J.B. Burgers, who passed away April 2020.
Another La Puente resident, Santino Hunter, said in a Facebook comment and to Community News that he was proud to see his city featured: "It's cool to see someone using La Puente for its artistic value."
"27 Dream" can be watched on YouTube.
Community News produces stories about under-covered neighborhoods and small cities on the Eastside and South Los Angeles. Please email feedback, corrections and story tips to [email protected]