Recognizing the Dreamers
DACA students recognized in their own graduate ceremony.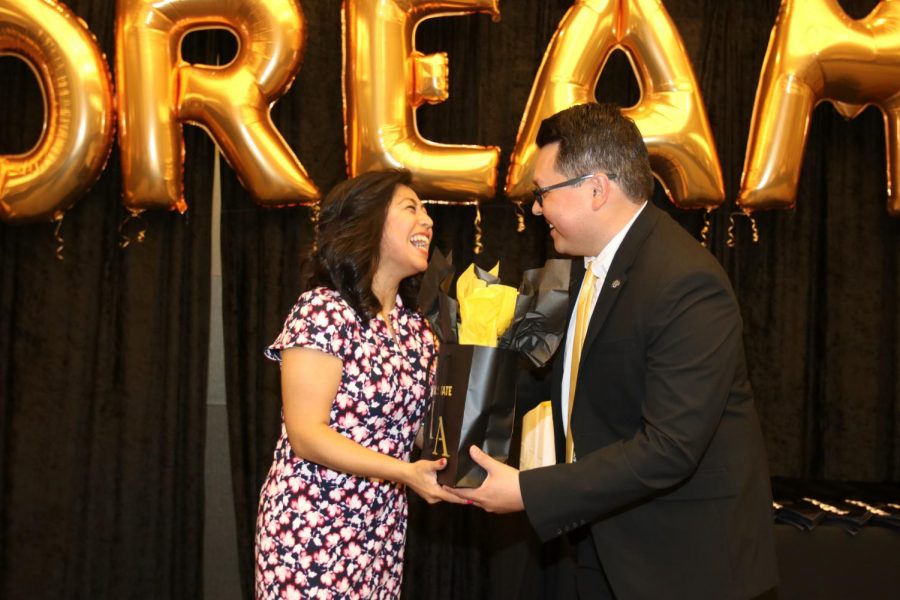 Cal State LA recognized its Dreamers in a private ceremony celebrating their accomplishments last Saturday. The Graduate Recognition Ceremony occurred in the Golden Eagle Ballroom and at the request of the dreamers, the event was kept private from media and faculty presence.
The event was brought by the Glazer Family Dreamers Resource Center (DRC) which offers information and services as well as opportunities for undocumented students.
Henoc Preciado, Director of the DRC, wanted to do something "unique and special" for this year, as the ceremony has typically been part of the Equal Opportunity Program (EOP) Ceremony.
The event marked the first time that the event has happened on campus. Over 40 students attended as they were commended for their academics, athletics and even community work.
Cristina Jiménez, co-founder and executive director of United We Dream, the largest immigrant youth-led organization in the country, was a keynote speaker for the event.
"Cristina flew out of New York City this morning, got here for the ceremony, spoke for a few minutes and provided a very enlightening, positive message for all of our attendees. She came because this is so important for her and so dear to who she is as a person," said Preciado.
Preciado added that the ceremony was a testament to what the campus could accomplish when supporting undocumented students.
Each student was called onto the stage as they were recognized for their efforts. Loved ones gave a blue sash to their students which read "Dreamer" and featured the university badge.
The action acknowledged "that a college education is not the work of only one person but a village," added Preciado.
"In this moment, it only makes sense for their loved ones to have the honor."
Preciado acknowledged the political climate by saying that some students feared coming out, but found the courage to attend anyway.
"We have to maintain that hope is alive for something better to come and when that moment arrives, our students will have empowered themselves with a college education," said Preciado.
Students that received support did not just come from their families, but also faculty and staff who pushed them through their curriculum.
"Supporting our undocumented students isn't just the role of one office, one person, or one department. It really is a collective effort on a large campus level," said Preciado.
About the Contributors
Joshua Letona, Editor-in-Chief
Starting at the University Times in Spring 2019, Joshua Letona has worked his way as an intern to three different editors positions and now, Editor-in-Chief....