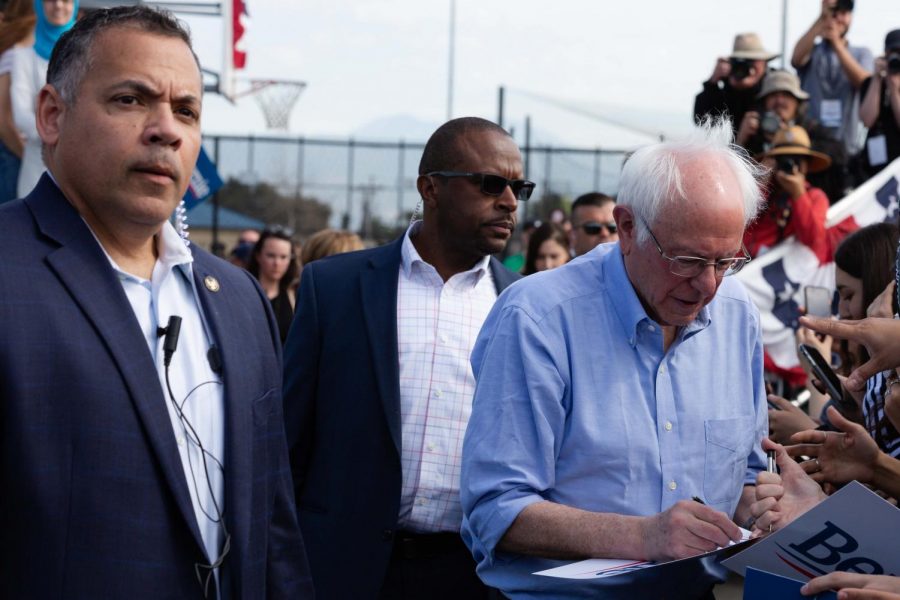 Ben Camacho
Thousands of Californians were feeling the burn at a Bernie Sanders rally in Santa Ana on Friday, just a day prior to the Nevada caucus, in which he won, according to the Associated Press. The AP characterized Sanders' victory in Nevada as "cementing his status as the Democrats' national front-runner."
Nevada's caucus was the first contest of the race that was not in a disproportionately white state. The primary season will continue in diverse states, the next being South Carolina, followed by the 14 states participating in Super Tuesday.
One of those diverse states includes California. The Golden State holds more than 400 pledged delegates, more than any other state, according to Business Insider. Along with leading in polls nationally, Sanders is also leading the polls in California; partly thanks to him doing well among Latinx people and young folks, reported Politico.
A recent Washington Post article broke the story of the Russian government reportedly trying to aid the Sanders campaign. The self-labeled democratic socialist said, "My message to Putin is clear: Stay out of American elections, and as president I will make sure that you do." The Post also reported a senior intelligence official said Russia views Donald Trump as their ideal candidate to win the presidency.