The One-Year Remembrance of a Golden Eagle Freshman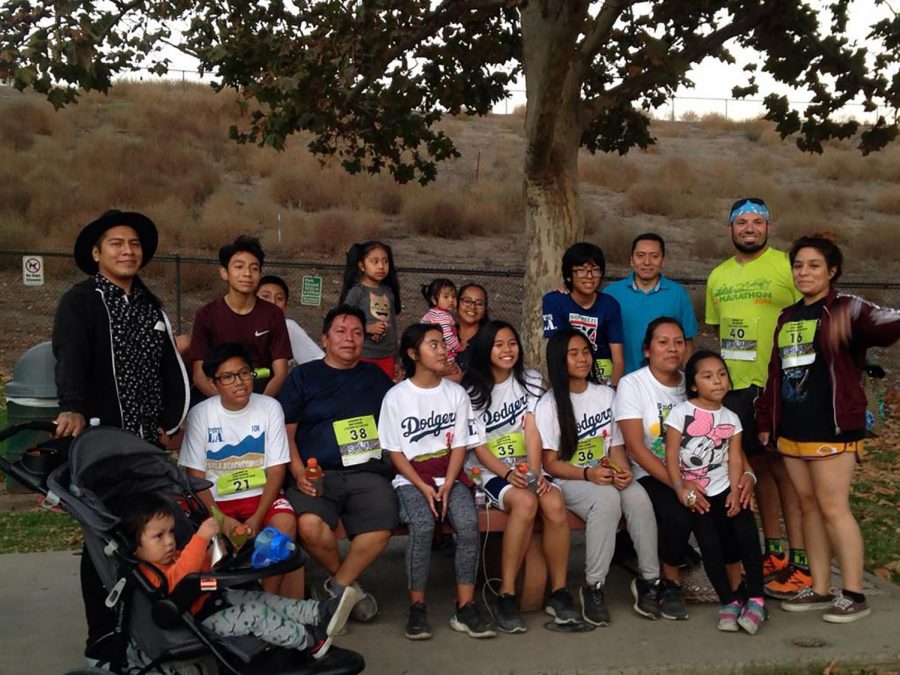 Luis Chavez, Staff Reporter
November 12, 2019
Family, teachers, and friends celebrated the life of Andy Olivera, a former Cal State LA engineering major, who passed exactly a year ago Sunday, Nov. 10. He was honored in a commemoration divided into three events. 
The day began by offering a mass at his resting place in the Forest Lawn Cemetery in the city of Glendale. Minutes of silence were spent in his honor. The ceremony was held in the morning.
The second part of the commemoration was celebrated in a special way that Andy would best appreciate, according to those who knew him best. One of his favorite activities was running, therefore a run was held in his name. The activity was joined by Students Run Los Angeles (SRLA), an organization that encourages students to run at the LA Marathon. The race took place around the Silver Lake Reservoir and included his close relatives and friends.
Jeremy Zwang-Weissman was Andy's middle school teacher and coach, who led this race with his students. 
"I ran for him because he was a wonderful student and he should still be here running with us," he said. 
Zwang-Weissman talked about Andy as his student: "Andy's energy was contagious. He was a very enthusiastic and passionate individual. Everything that Andy did he did 100 percent. We should all be so lucky to have even a percent of the passion that Andy had and that's why events like this in his memory are so important."
Zwang-Weissman continued, "What I take from this event is to know that Andy's spirit and his light will live on through others and that his message is being passed on through other students as well as we continue to train and run."
The commemoration culminated in a vigil on Virgil and 1st streets where Andy's accident took place. More family members and friends of Andy gathered around, demonstrating their condolences with candles.
One of the attendees on the vigil was Abraham Marino, a friend of Andy, who reflected on his time with Andy. 
"We had two hobbies in common. I met him through a running program. I realized that he rode scooters like I did and he introduced me to pretty much all my friends that I ride scooters with," Marino said.
For Marino, this vigil was more personal than last year's due to the amount of TV crews at the ceremony.
"I got to talk to his mom this time. I didn't talk to his mom last year," Marino explained.
The event was a product of the great collective effort put forth by Josieline Hernandez-Cruz and Angel Cruz, Andy's mentors, who along with Andy's family, Students Run Los Angeles, and coach Zwang-Weissman made these ceremonies and activities possible to honor Andy's memory.
"We dedicated ourselves just to gather everybody that knew him: Old teachers, old friends or partners that ran with him, just to be able to thank him for everything that he brought forward, and at the same time the fact that if it wasn't for him…we wouldn't get to know one another," Cruz explained. 
For Andy's mother, Evelia Muñoz, this event gives her the strength to face this loss but at the same time it also opens an old wound. She prefers to remember her son in her best way.
"He was always my best son. He was always independent, he was always a good student, he was always very focused on everything he did," Muñoz said.