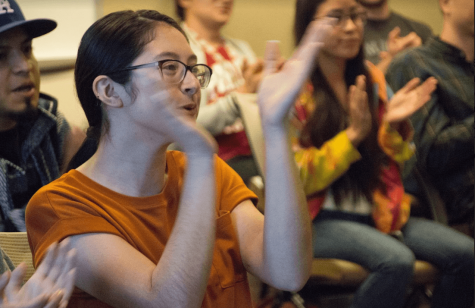 Marisa Vasquez, Managing Editor

April 9, 2019
UPDATE: Tuesday, April 9 @ 6:38 p.m. On the Friday before spring break, the Associated Students, Incorporated (ASI) held a special meeting to vote on a single action item on the agenda: the Resolution of No Confidence in President Covino. The special meeting was scheduled for Friday, March 29,...
Anthony Karambelas, Staff Reporter

September 19, 2016
If you were up at all last Monday, you could tell it was unusually brisk and cloudy. Yet the Music Hall on campus couldn't have been more heated and that is bound to happen when you have a forum with the University President, William Covino. The recent allegation of segregated housing at Cal State LA is a...