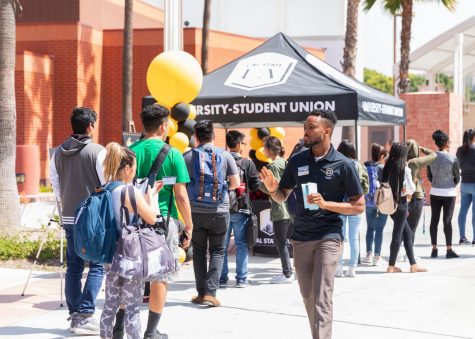 Monica Tamayo, Public Relations Assistant

March 28, 2019
Associated Students Incorporated hosted the first day of the ASI elections Voting Party on Tuesday March 26th in the USU - Plaza at 12pm. Students were encouraged to come out and vote for their favorite candidates to take office along with the USU Board of Directors for the upcoming school year. Those...
Marissa Chavez, Digital Editor

January 29, 2019
Former Olympic athlete and Cal State LA Administrator Dr. Sheila Hudson, accused the University of gender discrimination in Aug. 2016. Meanwhile, she accused ex-Athletic Director Mike Garrett of sexual harassment simultaneously. Hudson's 22-page complaint alleged that Heisman Trophy recipient Mike...