Shining a light on autism in Watts
How a mother of an autistic adult started organizing community walks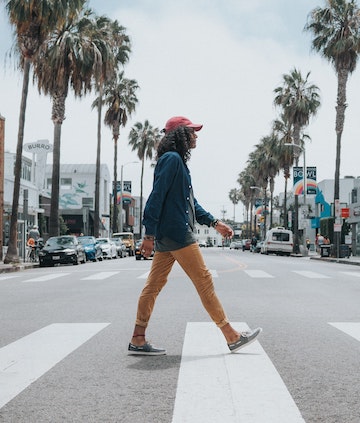 Laquanda Wilson, who has been raising awareness about autism in the Watts community for the past five years, is holding her annual Autism walk this April. She described why she started doing it and the giveaways and food that this year's event will feature, thanks in part of the support of funding approved by the Watts neighborhood council.
Why did you start your organization, Autism Doesn't Define Me?
"It was founded in 2019, and it was founded by myself on behalf of my 21-year-old son, who has autism. My main focus is autism awareness in adults versus children. A lot of families don't understand that those children become adults. It doesn't end when they become adults." 
By starting up the group, what sort of things did you want to bring awareness to?
The key issues are "spreading autism awareness in lower socio-economic communities such as Watts, L.A., Southgate and the surrounding cities such as Compton. I did my thesis on autism awareness in Watts and I noticed the people I would speak with, these young mothers who attended the Watts Help Center, they've never heard of autism. They didn't know the characteristics of autism. I wanted to help the community get more informed."
What made you want to do an annual autism walk?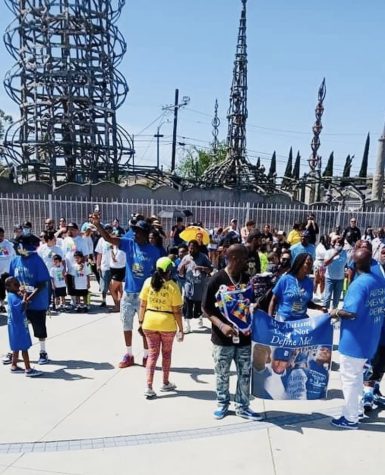 "I started the walk-in 2017. I was…getting my master's degree. I had raised $2,000 plus with family and friends for [one of] these big walks."
It was fun but it would be nice to have a free, community-based walk for families that simply foster "acceptance and for awareness…So I began my own."
How much does the autism walks usually cost to put together?
"I'm going to say between $2,500 to $5,000 because the food truck I hired, The Habit — that's over $2,000 by itself. Then you get the t-shirts… and it gets very costly. But if you were to do something grander, it can be up to $10,000. If you go to these other walks, you see all of these big jumpers. All these great things out there for the kids."
"My husband and I have been financially providing to support our events and it gets costly. This is my first time applying for a grant… so it would be nice for it to come back to my bank account."
What takes place during your walks?
Participants "pre-register, we walk to the Watts Tower with law enforcement so everyone is safe. And then we come back, and this year, there's going to be a community event where we're going to have different vendors that are giving out things. There's no one selling anything. There will be activities and crafts for the children, entertainment, and free food. The Habit is going to feed the participants, [there will be] free t-shirts and…a lot of giveaways going on."
How long do the walks usually last?
"It's less than a mile. So I'm gonna say about 30 minutes or less. Because once we get to Watts Tower, they get their water, relax a little bit, and then we come back to the actual site."
This year's Autism Walk is scheduled to take place from 9 a.m. to 3 p.m. on April 9, 2022
Community News produces stories about under-covered neighborhoods and small cities on the Eastside and South Los Angeles. Please email feedback, corrections and story tips to [email protected].