Cal State LA students create communal art with the founder of Circle Painting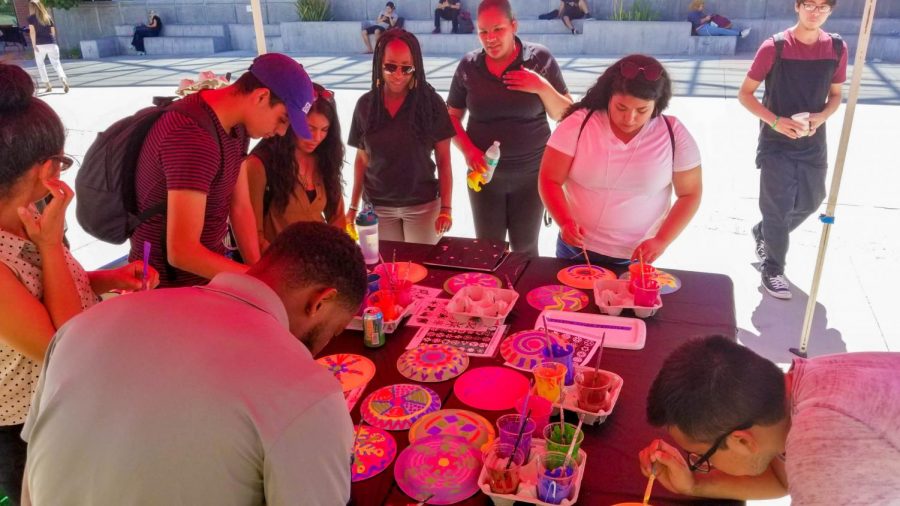 Jesse Seo, Contributing Writer
September 12, 2018
Students who weren't in too much of a rush, stopped at the student union last week to grab a paint brush. They participated in an event called Circle Painting, which is a meditative art form that begins with a simple pattern that can be passed along to create a collective painting. The point is to work with others to create beautiful art.
The event – which offered plentiful snacks and art supplies – encouraged students to take a break, let their artistic side shine and make new friends.
"I am a firm believer in mixing fun and education, while bringing people together," said local artist Hiep Nguyen, who founded Circle Painting in 2007. Nguyen has worked with over 100,000 participants on similar events.
Veejay Atilano,  an employee of the university's Center for Student Involvement, said he contacted Nguyen after he saw a Circle painting class at a local high school and thought Cal State LA students would enjoy it.
Overall, the event had more than a dozen participants. Some, like student Jennifer Nguyen, said they enjoyed it: "I had some free time in between classes so I decided to check it out, and I'm glad I did."