Can the LA River Path Improve Air Quality and Commutes?
People who live and work in Vernon are hopeful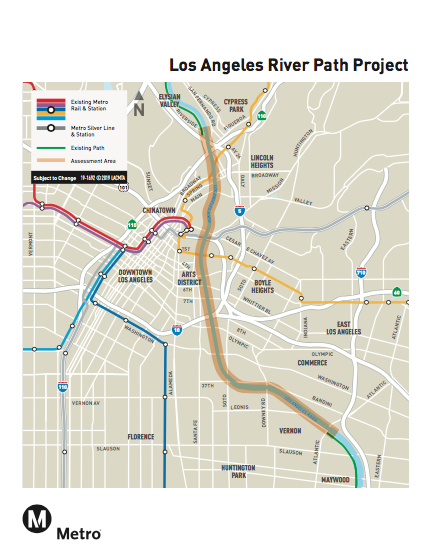 There is palpable excitement in communities about the LA River Path, but in Vernon, the hopes are especially high.
That's because Vernon is home to thousands of businesses. Although only about 112 really live in the city, nearly 38,000 people commute there from surrounding places, according to a 2017 study conducted by the City of Vernon. The study indicates that the river path would help reduce vehicular travel and greenhouse gas emissions.
The path, which will connect multiple cities by 2028, was the subject of mixed feelings at a Vernon city council meeting last month. Some area residents were worried that the path would bring too many people to the city while others were excited about the potential health benefits.
Besides potentially bringing cleaner air, the path could get more people in the area walking, running and biking along the river. City leaders say this is important considering their study notes that "47 percent of adults do not meet recommended physical activity guidelines."
"The path [will let] me exercise on my way to and from work," said Luis Gonzales, a Boyle Heights resident. He said he wishes the path was already built because it would also make his commute from Boyle Heights to Vernon a lot easier and cheaper since he typically takes an Uber to work. 
As for benefits for non-commuters, the path will include spaces to gather and enjoy nature and art.
Ernesto Rodriguez, a city resident, expressed concerns at the council meeting about safety.
Rodriguez said he is worried about how possibly "unwanted" people such as some homeless folks may take advantage of the path and use it to enter communities like Vernon.
Council member Bill Davis told Rodriguez and others attending that it's a fair concern but much like public transit options such as buses and trains, the river path would be open to all.
The river path will require about $365 million of Measure M funding, according to a project overview conducted by Metro.