Cross Country Falls Short in Santa Clarita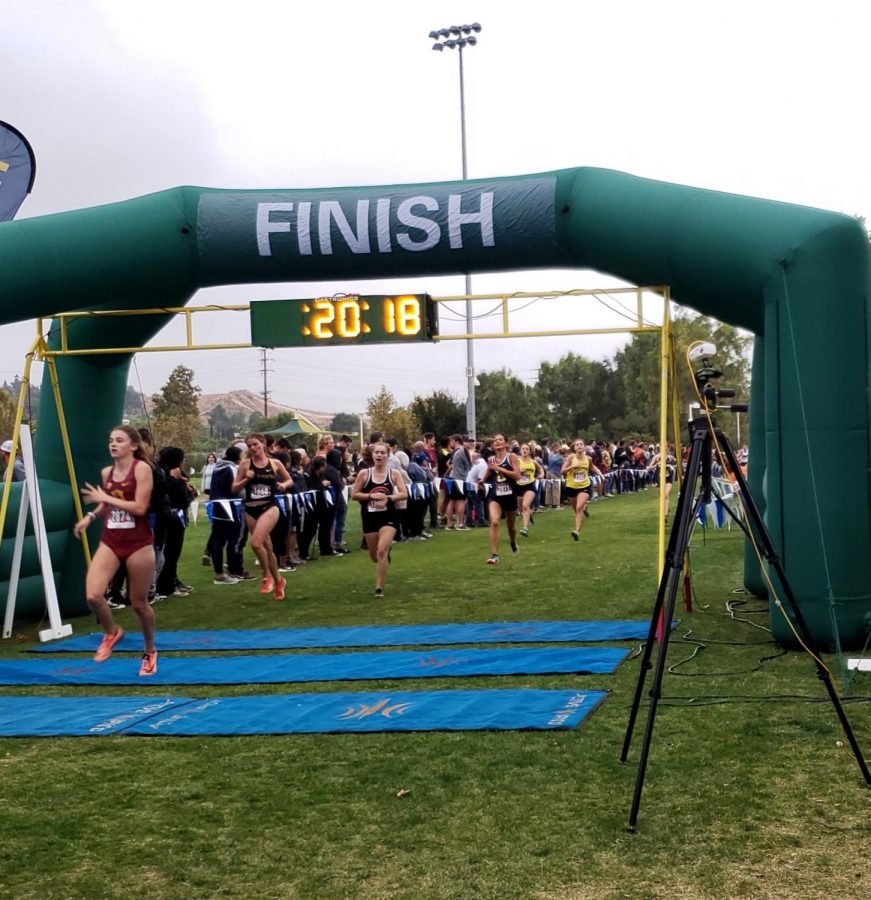 Cal State LA men's and women's cross country teams had some tough finishes at the Master's Invitational after outstanding performances at the Coyote Challenge in San Bernardino.
The Cal State LA men finished strong in the last meet at San Bernardino where they came in fifth place. This time around, they finished in the 12th overall position out of a field of 28 teams. They had a team score of 335 points, and a total average time of 26 minutes and 54 seconds.
Michael Oldach from Westmont was first to finish the race with a time of 24 minutes and 51 seconds. He overtook the UCLA team who had the lead in the first, second and third lap.
Moises Marquez was the top finisher for Cal State LA, finishing the race in 25 minutes and 38 seconds, 19th overall. After him was Carlos de la Torre, who was 47th overall, Andres Espinoza 74th overall, Hector Leon Gaspar, 109th overall, Alejandro Hernandez, 155th overall and Nathan Rangal as 213th overall.
Alejandro Hernandez was running in his fourth race for the Black and Gold.
"Every course is different. I'm just getting used to this," said Hernandez.
The women's cross country team got on the course soon after without some of their top runners. They finished 18th overall out of 31 teams, ending the race with a score of 527 points.
Ariana Anderson came in first place overall for Embry-Riddle Arizona.
Rebecca Morales was the highest finisher for the Golden Eagles, placing 60th overall. Behind her were Cal State LA runners Belen Luna, 103rd overall, Rebecca Harris, 144th overall, Zoe Gurule, 165th overall, Stephanie Reynoso, 188th overall, Adriana Velasco, 243rd overall, Devony Quiddam, 254th overall and Dulce Cabrera, 279th overall. The Cal State LA women ended with a total average time of 20 minutes and 12 seconds.
"Our placing was a little off because we were missing our top two runners, but the girls who did run did pretty well today considering how many people were out here," said assistant coach Andres de la Cruz.
One of the top two runners was Rebecca Ruiz, coming off a first place finish at the Coyote Challenge, and she has been a leader for the women's cross country team all season.
"They had a little pain in their legs so we wanted to keep them fresh. We've been racing every week so today was pretty much [an opportunity to] just go out there and get a hard effort rather than to compete," said de la Cruz.
Cal State LA didn't place high, which may have been due in part to some unfamiliarity with the terrain.  According to assistant coach de la Cruz, both of the cross country teams are used to running on flat surfaces, so that might have affected their times.
Rebecca Harris also thought that Central Park course was different from what they are used to competing in.
"I think the next meet is going to be a lot better. It's a flat course, it's even ground, I feel like it's going to be a good race and we are all going to get good times," said Harris.
Despite their rough week, the men's and women's teams both plan on improving for their next meet. Their coaches hope to aid their efforts with a week's worth of intensive practice.
"We are having two weeks of good training, so Pomona-Pitzer is going to be like our tune-up race before conference. I expect everyone to be firing on full cylinders and get one last solid race in before we get ready for the conference meet," said de la Cruz. 
The conference meet will come on Oct. 26, with Humboldt state acting as host.  
The men's and women's cross country teams will run again at the Pomona-Pitzer Invitational on Oct. 12.