Dreamgirls singer and 'Moesha' actor speaks at Cal State LA Saturday
P'Etra Davis, Contributing Writer
September 13, 2018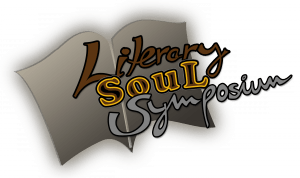 One of the original Dreamgirls, Sheryl Lee Ralph, is coming to Cal State LA.
It's part of the 7th Annual Literary Soul Symposium on Saturday from 8:30 a.m. to 5 p.m. The event costs $35 for most people — but it's free of charge for Cal State LA students, according to event organizer Douglas Nowling.
Lee Ralph, an actress and singer known for the hit American sitcom "Moesha," is the keynote speaker.
"I am happy to hear that our college is embracing all people and coming together for this event," said student Jesse Palomera, who is considering attending.
The purpose of the symposium is to promote and celebrate African American and LGBTQ authors, according to Nowling. He said the event will also allow participants to challenge the speakers with thought-provoking questions about their work.
There will be a Q&A, breakfast, panel discussions, lunch, and meet and greet with all the authors, Nowling added.
More than 15 authors are speaking, including Yolo Akili Robinson, Ian Haddock, Toni Newman, Monika Pickett, Tarik Daniels and Donta Morrison.
"We're excited to have the opportunity to expose so many amazing authors, screenwriters, and playwrights to the community," says Nowling. To register, email Dr. Frederick Smith at [email protected] with your full name. Then on Saturday, students should bring their current Cal State LA ID to the registration table to check in. Registration will be on the 3rd floor of the University's Student Union, near the Los Angeles Room. The staff will have registrants' names at sign-in table.