El Monte residents torn on new developments
Revenue from new businesses and housing is needed but traffic and parking problems are not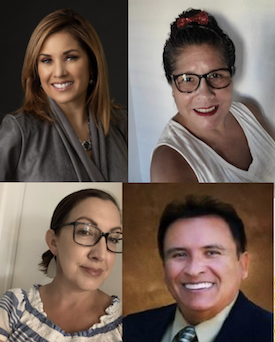 Zoe Little, Community News Reporter
January 16, 2021
Bringing in new businesses and housing developments is vital for the growth of any city but some El Monte residents feel they are losing the city they call home in the process.
City officials have worked to help generate tax revenue by bringing development to the city. Some of those plans have stalled due to the pandemic while others face serious pushback from residents.
According to the California Board of Equalization, El Monte has suffered a significant decrease in retail sales since 2005, which has affected the cities ability to have funding for everything they need.
"If I had a magic wand, I would change El Monte back to the shopping hub it was in the past. People used to come to El Monte's Valley Mall to go to a huge tri-level JC Penneys, and the street was lined with opportunities to shop. Families would walk from store to store, purchase shoes for their children, stop off at the music store to buy a record or pick up an ice cream cone at the local Thrifty's," Council Member Victoria Martinez Muela wrote in an email to UT Community News, adding that the city used to have grocery stores such as Alpha Beta, Albertsons and Ralphs and about 10 car dealerships. "These dealerships were a major revenue source that supported the city government budget, hence providing more money for safety, infrastructure and programs. El Monte was a destination point and it thrived."
That El Monte is long gone. 
She said the "domino effect" of fewer shopping options is that residents shop elsewhere, taking their tax dollars with them, so she said "the city has had to increase its sales tax to support the budget and decrease its spending to keep the city running. Then, with a higher sales tax, residents are no longer incentivized to shop in the city they live in, and businesses don't thrive. It's a vicious cycle." 
In order to combat the loss of retail revenue that they have experienced over the last decade, local officials had plans of bringing more businesses into the city. But since the Covid-19 pandemic, many of those plans have not materialized.
"Before this pandemic threw us off, we were on a roll, the city was on a roll, we were like rolling, and fixing and doing. We were bringing in the nutcracker, we were bringing in productions, we were fixing the streets, fixing the roads, we were developing a lot of things but then boom, the thing hits, so everything has been put on hold," said Council Member Jerry Velasco.
Some residents say what's really needed in town is more infrastructure, better services and even more room in the local schools.
Cynthia Pena, a resident of the city, said the Norwood elementary school is across the street from her home but for several years, it has been a "fenced-up, empty eyesore in the middle of our neighborhood."
When she attempted to enroll her children at Durfee Elementary school down the street, she was told that it was full. 
"There is no room, at our home school, for our students. Then why in the world is the elementary school directly across the street from my home closed if neighboring schools are full!?" she wondered. Her advice: "Open it up and make room for the kids!"
Meanwhile, some longtime homeowners resent the push to develop the city, especially when it comes to new higher-density housing because of the impact on traffic and parking in residential areas.
"The city allows the construction of these sites and does not take the impact it will have on the residents into consideration," said Ruth Sandoval, a longtime resident of El Monte. "The multiple family complexes impact traffic and street parking. My street has several townhouse complexes and apartment buildings which do not provide sufficient parking for its residents. People park on the streets and block driveways, throw trash on the streets and block the street sweeper."
She added: "The entire block is dirty with trash and nobody at city hall cares. Code Enforcement and city hall claim give the excuse of, 'You live in a parking impacted neighborhood.' I have lived at my current residence for 29 years and my neighborhood wasn't parking impacted until the city decided to allow the building of a 45-unit townhouse complex last year with [little to] no input from residents." 
About the Writer
Zoe Little, Reporter, Social Media Editor
She is a fourth year Journalism student at Cal State LA. She is a Reporter and a Social Media Editor at the University Times. She has an interest in Music...