Farmers' market represents a bygone era for small businesses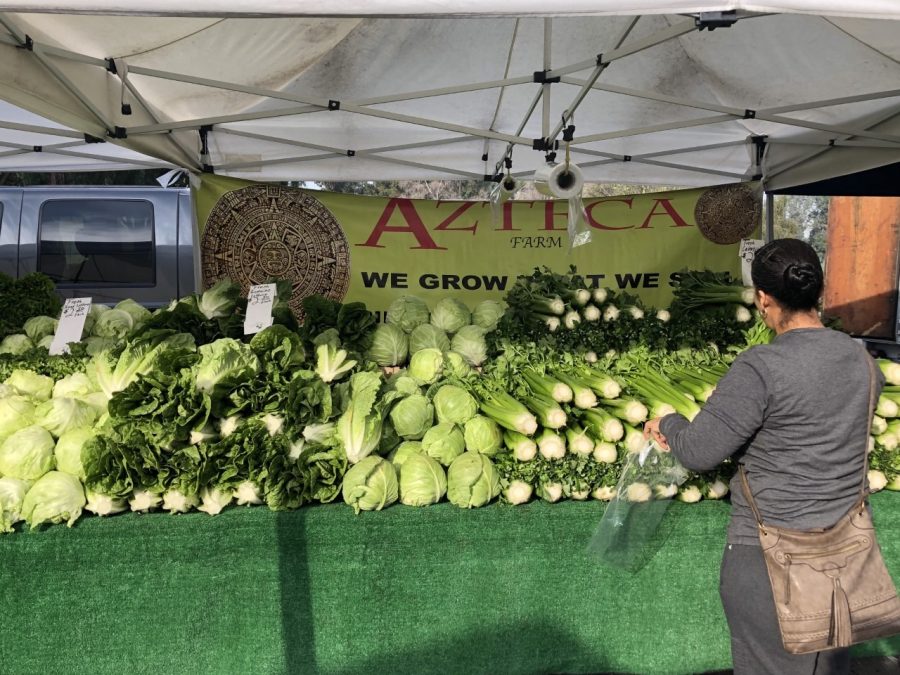 Huntington Park was once a town full of businesses run by locals.
Now, its main corridors mostly feature chain stores and franchises: three CVS stores, three McDonalds and even a Starbucks.
This is why area residents seem to flock to the weekly farmers' market. It provides them with a flavor of local food and farm-fresh produce. Located in the parking lot near the baseball field of Salt Lake Park, the Huntington Park Farmers' Market offers fresh vegetables and fruits, roasted peanuts, tacos, pupusas and more.
Raquel Ramos has been coming for three years with her daughter almost exclusively for the yogurt.
"The taste isn't the same… [It's] unique," she said in Spanish, as her daughter translated.
Farmers' market regulars also say they like that they can find organic products, produced that was picked a day or two before and items that support local businesses.
"Most of the produce is grown within 200 miles of our markets," according to GoodVeg.org, the website of a group that organizes the market and others in the area.
Vendors say they make it a point to create a relationship with buyers, hoping to see them return. Leo Diaz, a farmer from Divine Harvest Family Farms in San Bernardino County, has participated in the market for seven years.
From the customers' perspective, "you get to interact with the actual farmer… so they get to know who grows it," Diaz said, adding that he sees many of the same customers week after week.
Frequent customers say the market fosters a sense of community and has become a place to share and bond with neighbors.
"It is a place where all socio-economic levels of people are standing at a table together. It's very diverse," said Kelli Johnson, the market manager, adding that some leftovers from the market are donated to local teachers and schools.
Some folks attending the market chose to become growers themselves, buying potted vegetable and fruit plants to place in their own yards.
The Huntington Park Farmers' Market is open year-round, every Wednesday from 8:30 a.m. to 1:30 p.m. at Salt Lake Park.
Community News reporters are enrolled in JOUR 3910 – University Times. They produce stories about under-covered neighborhoods and small cities on the Eastside and South Los Angeles. Please email feedback, corrections and story tips to [email protected]