Gang prevention measures in South Central LA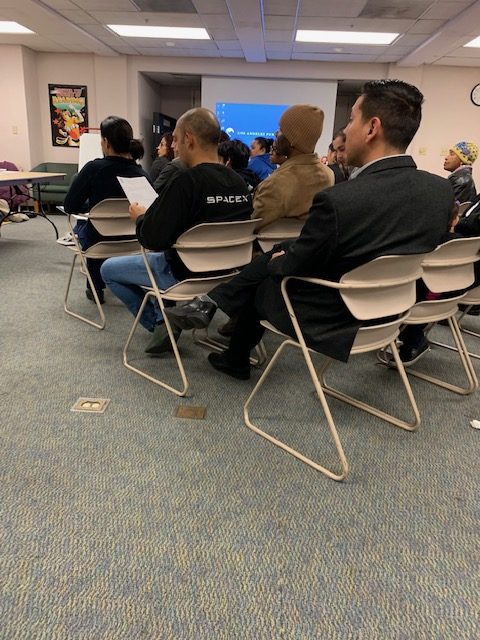 The causes of and possible solutions to gang violence were the hot topics at a recent neighborhood council meeting in South Central Los Angeles.
Robert Canizales, a senior lead officer with the city of Los Angeles, suggested creating outreach programs for teens as a gang violence prevention measure.
"Juvenile involvement in gangs is an economic issue," said Vincente B. Miles, chairperson of the Voices Neighborhood Council, one of the councils in South Los Angeles. That's because some young people, especially in poor neighborhoods, want what they see others have — that they themselves don't have. It could be certain shoes or a car, for instance.
Those items symbolize the promise of a better future.
Ultimately, the drive to make money fast comes from the desire to be socially accepted, Miles said.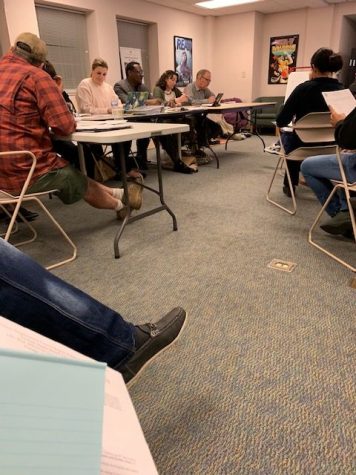 To test young recruits, a gang will often have them spray paint graffiti and break into cars — resulting in a feeling of acceptance but also, pushing them into a criminal life, experts say.
It runs much deeper than just finding.
Some even argue the problem lays deeper then just wanting to be rich.
"I think it starts at the home. If a child doesn't have a strong foundation at home, they're much more susceptible to getting caught in activities that lead to joining a gang," said local resident Aaron Gillett. Gillett said he feels ambivalent about whether the neighborhood is becoming safer and has fewer gang-related issues: " I don't think it's getting better, but I don't think it's getting worse."
"I still see more and more pockets of graffiti [such as] 18 Street," said Gillett, who has lived in South LA for most of his life.
Both Miles and Gillett both said they believe that the community can play a role in decreasing teen involvement in gangs. One possible solution could happen through the schools.
"Teachers are with children more than anyone at a young age," said Gillett.
Miles said he would like the neighborhood council to work on trying to bring more cultural events locally and support services involving the whole family such as mental health counseling and domestic violence.
That way, he said, "People do not have to drive to downtown or anywhere far for the help they need" and it could promote higher graduation rates and lower juvenile delinquencies.
He said, it is the "culture of the community that has made it an expectation" for people to join gangs.  
Community News reporters are enrolled in JOUR 3910 – University Times. They produce stories about under-covered neighborhoods and small cities on the Eastside and South Los Angeles. Please email feedback, corrections and story tips to [email protected]