Gentrification for Good
Cal State LA alumnus creates company to do the good work in Montebello.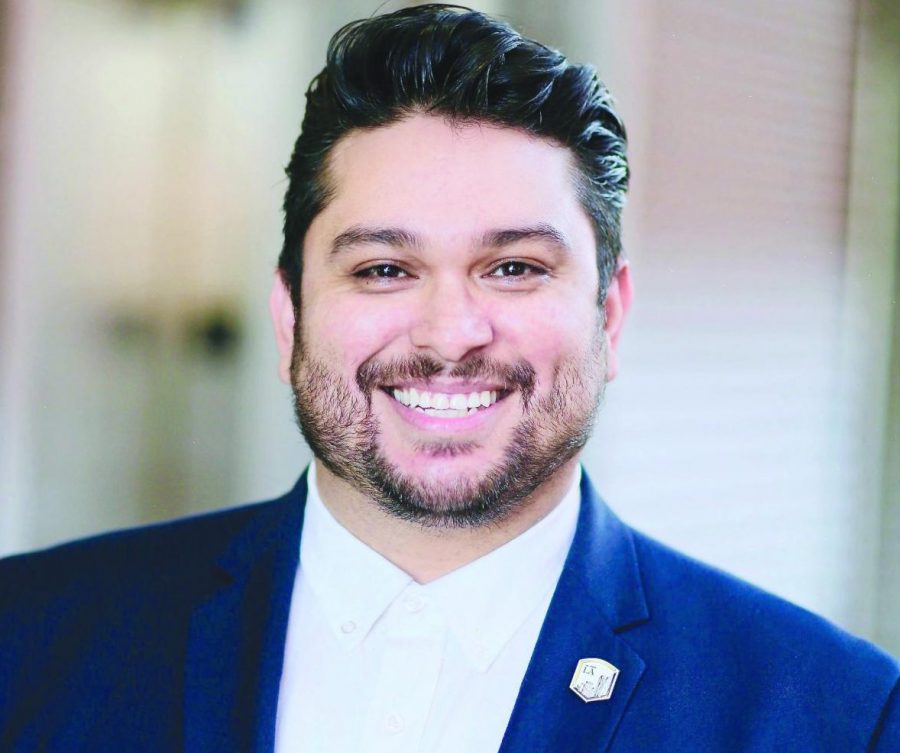 Urban renewal. Yuppification. The new Starbucks where the corner cafe used to be. Angelenos know it in various forms and for the most part, residents resist the looming white shadow when it threatens their neighborhood.
But that's all changing now. Or at least just in Montebello, for the time being.
Gentrification is getting re-baptized in a way few would expect. A growing social entrepreneurship company is flipping the insidious practice on its head and repurposing it for the people. And they've even coined a cool portmanteau for it: "Gentefy."
It's of little surprise that one of our very own Cal State LA alumni is heading the operation. Meet Barney Santos, a 2013 Business Administration graduate, former adjunct instructor and consultant, previous Head of the Center for Entrepreneurial Innovation, and now Founder and CEO of Gentefy, a company that aims to ignite redevelopment in Hispanic communities.
Santos told FUD USA, "I just remember one day driving down with my wife and I just looked and I was really sad because you see graffiti on the windows—you still see it now—you see empty storefronts and I just kept asking myself why? (…) Why does a predominantly Latino community have to accept these circumstances?"
With Gentefy, they don't have to any longer. Santos' entrepreneurial endeavor catalyzes economic growth in marginalized communities, building projects that aid economic development. Lofty goal, but buttressed with a practical plan.
Santos' first project is BLVD MRKT, a brick building turned artisan food hall. Constructed partially out of shipping crates, the innovative building will house ten local, up-and-coming food vendors, live music, game nights, yoga, and the list goes on.
It's a seemingly flawless plan. So why didn't it happen sooner?
The trouble is, projects like Santos' sometimes just don't work. Wichita is a case in point, but when it comes down to it, no American wants a tax increase. And that's what gentrification does.
"I don't think our one project is going to increase property values tremendously. I think it will help create the domino effect that will help change the narrative of Downtown," Santos said.
Even if property taxes go up, Santos hopes homeowners will view it more as a reflection of rising property values. So far, residents have been nothing short of amenable.
"The only thing that we've been hearing that might be something people are concerned about is the lack of parking," Santos said.
Santos owes this success, in large part, to the time he spent with community members before rushing in. BLVD MRKT is a project a year in the making and it reflected the changing interests of Montebello residents: new businesses, a gift generally only bequeathed to West L.A.
When asked about future plans outside of Montebello, Santos was honest about his priorities.
"They want us to hurry up," Santos said. "I tell people about how much they're doing for us, how much they're streamlining the process for us to get this thing moving."
Leaders like Oliver Jimenez, VP of the Montebello Youth Leadership Club, are pushing Santos for "more projects like this" in their city.
Santos admits, he has been approached by other cities. From a business perspective, he understands the importance of Gentefy being a duplicatable endeavor, and with the dilapidated state of many parts of downtown, the possibilities are endless.
"It all boils down to that. We started our company to make an impact. I come from that place where I've always asked myself how do we make money as a business but also make an impact?"
Gentefy should not be confused with a non-profit. It's a business and like any other business, its focus is on shareholder returns. But unlike many capitalist enterprises, it's concerned about community engagement. BLVD MRKT is bringing back Montebello's heyday.
"Ten, fifteen years ago, it was really a beacon of economic activity," said Santos, who also happens to be a Montebello resident. "There were a lot of things to do here, a lot of restaurants, great income. It was one of those places that was very similar to the city of Downey, in the sense that if you made it to Montebello, you'd made it."
In the last five years, Montebello has seen nothing but economic decline. BLVD MRKT is a sign for former investors to move back to a city where business ventures are either old or failing.
So why is BLVD MRKT a predicted success?
It targets two of the city's most popular spending categories: food/alcohol and entertainment. In 2017, Montebello poured a combined total of over $100 million into these two areas, making up just over two thirds of the city's resident spending.
Montebello's neighboring cities reflect similar stats, prime terrain for future "gentrification."
Until then, Santos' motivation is to keep putting in the hours. He credits Cal State LA for a lot of his drive.
"I learned a lot about myself as a person at Cal State LA, and I think I identified that kind of person I wanted to be in the world. To me, that was the foundation for who I am today as a businessman," he said.
Follow Santos' project by visiting blvdmrkt.com.