Huntington Park voters say "yes" to a possible new Costco
Opponents include local businesses that would be displaced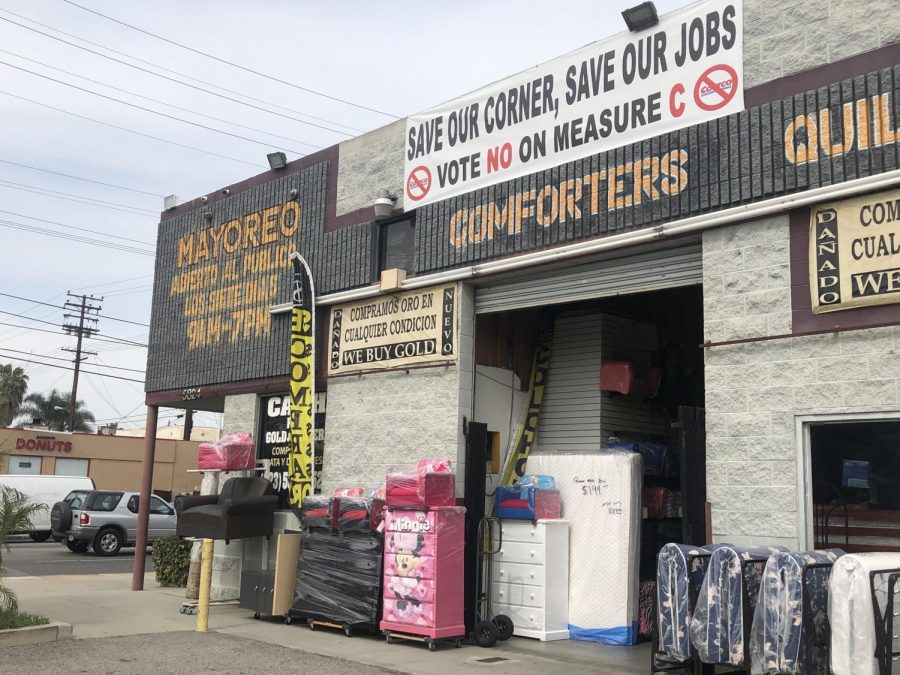 Huntington Park residents overwhelmingly voted to support bringing a new Costco to their city.
Nearly 1,900 voted "yes" and 304 voted "no" on the advisory measure this month, which asked if they want city leaders to move forward by negotiating with the wholesale store, according to the Los Angeles County Registrar-Recorder/County Clerk.
Huntington Park's Measure C asked if the city can take all "reasonable and necessary steps to negotiate with Costco" — including possible "economic or financial incentives, or other concessions" to build a store in the town. The ballot language described some perks of the deal: "The revenues generated from the Costco store [would] be used to preserve police and public safety services, community programs, youth and after-school parks and recreation services, and improving City parks, fixing City streets and public infrastructure."
Supporters say they like the convenience it would bring and want to see more a low-cost alternative for groceries and other items. Some say the warehouse could bring new jobs.
Critics say they're concerned the location being considered could displace businesses, and the local jobs that go with it, and pose possible environmental and health risks.
The city announced a proposed location for the new Costco in recent handouts: Near the corner of East Slauson Avenue and South Soto Street, which turns into Miles Avenue.
"Nobody on this corner wants to go. They're all here because they love the city. There are long-term tenants here. With no feedback from the city, they're panicking. It feels like the city is going to come in and push us out," said Andy Clapkin in his office. Clapkin is director of business development for Jos. Levin Corp., which manages properties occupied by several local businesses on that corner.
Jos. Levin has managed businesses on that corner for three generations. Clapkin spoke at a recent city council meeting on behalf of the businesses.
"What it was back then, was you work and live. You don't really have to go too far because you have the industrial section, the residential section, and the commercial section," Clapkin said, adding that the loss of local businesses could mean fewer jobs for local residents.
Another concern about the proposed location is that water contamination on a part of the site hasn't been resolved, according to Manuel Castillo.
"The contamination…has found its way deep into the ground," he told council members.
Toxic substances such as tetrachloroethene (PCE) and trichloroethylene (TCE) were found in more than 15 percent of samples examined at that location, according to a summary of a 2018 report done for the Los Angeles Regional Water Quality Control Board.
Another issue, critics say, is how little time and information city residents received about the proposal — and that much of the conversation happened around the holidays. Costco was first addressed during a council meeting on Dec. 4, 2019 and it was mentioned on a city bulletin board on Dec. 15. A deadline was set shortly after for public rebuttal submissions on the measure.
"The December 20th date is on the resolution as to when to submit rebuttals by, so that I would have time to submit to the county but we didn't receive any rebuttals," according to an email from the city clerk to Clapkin.
Critics say that it appears Huntington Park is plowing ahead on its path to bring in major chain stores, many of which have replaced local businesses that were once the backbone of the town.
A version of this story appeared in the print edition of the University Times on March 9, the day of the election. The story has been updated to include election results.
Community News reporters are enrolled in JOUR 3910 – University Times. They produce stories about under-covered neighborhoods and small cities on the Eastside and South Los Angeles. Please email feedback, corrections and story tips to [email protected]