Presidential candidates air issues affecting the Eastside and South LA
Latinx forum touches on housing, immigration, health care and other issues
If elected, Sen. Kamala Harris promised giving Congress 100 days to propose banning military-style assault weapons.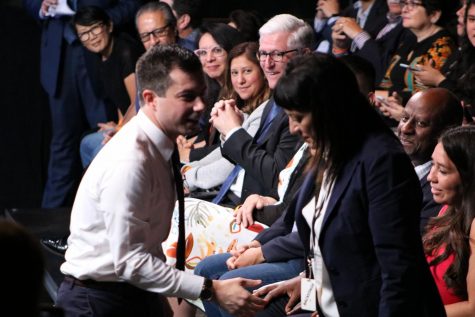 Julian Castro, the former secretary of Housing and Urban Development, vowed to ensure health care for undocumented immigrants.
Sen. Bernie Sanders echoed that sentiment and proclaimed Medicare for All should mean no premiums, no co-pays and no "absurd" deductibles.
Businessman Tom Steyer said if he's elected, he'd take up the separation of families on the first day in office.
South Bend, Indiana, Mayor Pete Buttigieg addressed California's housing crisis by saying he wants to invest $430 billion to make housing more affordable.
Those were some of the statements made by five Democratic presidential candidates who visited Cal State LA Sunday for a forum on Latinx issues sponsored by the Pat Brown Institute of Public Affairs and others. Local residents, news reporters, college and high school students, politicians and activists attended.
What did five Democratic presidential candidates have to say during the @PBI & @ABC7 forum at @CalStateLA? Here's our wrap-up, which we'll continue updating…
⚡️ "5 presidential candidates at Cal State LA" by @UTCommunityNews https://t.co/c3Phdboga2

— UTCommunityNews (@UTCommunityNews) November 17, 2019
Candidates touched on issues that affect many on the Eastside and in South Los Angeles such as gun control, housing costs, immigration and health care.
The candidates also answered reporters' questions. For instance, a Community News reporter asked: What would make Castro consider dropping out in light of him not qualifying for the next debate?
"I'm fighting on. We are working to get to Iowa," Castro replied.
Osirid Alvarez, a food vendor from East Los Angeles, said the issues discussed seemed to resonate for folks like her. For instance, school safety is on many parents' minds right now: "At any time [a shooting] can happen but I want more peace, more security, and more attention in the schools – [and] more police."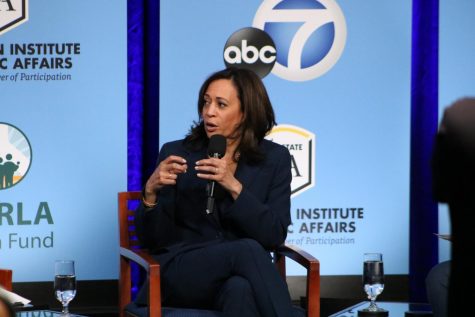 Harris, one of the candidates who addressed mass shootings, said she would place an executive order to ban carrying assault weapons. Buttigieg stressed the importance of doing background checks when buying a weapon.
One of the most important issues for community members interviewed was DACA. 
Three candidates – Harris, Sanders and Castro – said they are in favor of taking executive action and extending full protection to Dreamers and their parents.
Steyer, a billionaire and philanthropist, spoke about immigration, saying, "We have 11 million people living undocumented" – that's "a classic example of government failure."
As for family separation, he said: "This is torture, they are torturing the children."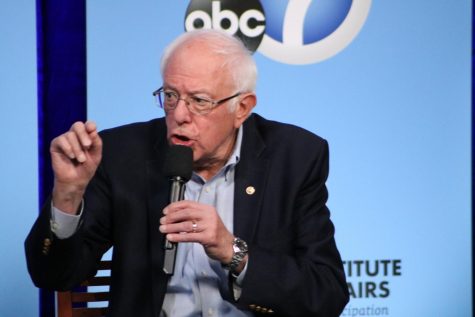 Health care is another big problem for local residents like Raymundo Rodríguez, a resident of East Los Angeles, who was glad to hear so many candidates support public health care: "The private system we currently have inhibits the growth of low-income communities because it is like a snowball effect. Approximately 55 to 75 percent of people cannot afford a $1,000-emergency, [especially] if they are earning the minimum wage."
Castro said expanding Medicare could supplant the emergency room as a health care provider for many.
Sanders, well-known for his Medicare for All plan, drew criticism from a protester outside the forum. Rubén Israel Chávez said, "I think all senators and congressmen should have the same medical care as our veterans and see if that changes" their perspective.
Community News reporters are enrolled in JOUR 3910 – University Times. They produce stories about under-covered neighborhoods and small cities on the Eastside and South Los Angeles. Please email feedback, corrections and story tips to [email protected]