Local 'extreme couponing' event inspires, draws scrutiny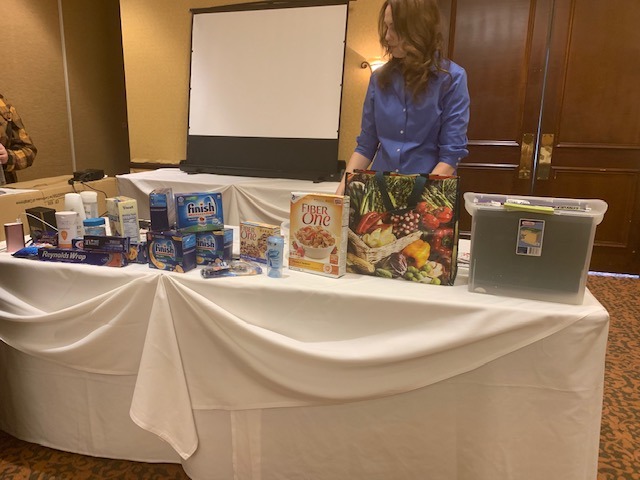 Ever walked out of a grocery store spending zero dollars in groceries? How about buying items worth $816, and only paying a bill of $25?
Coupon enthusiasts and others attending a recent extreme couponing workshop in Alhambra heard about such money-saving stories from television network TLC's "Extreme Couponers" — and learned tips to take home. Some attending said they were inspired while others were skeptical — echoing recent criticism about how much time couponing requires and the fact that it leads some people to buy what they don't need.
Charity Hauke, who is considered a "master couponer," held a 90-minute seminar in the city's Almansor Park. Hauke, who said she's a friend of the woman in the TLC episode who got her bill down to $25, provided a host of tips, including:
 Use multiple coupons for a single item to maximize discounts on it.
Avoid buying in bulk. Only buy what you need of a particular item because you can always use other coupons when you run out. Plus, some stores provide coupons every time you shop, so the more shopping trips you make, the more coupons you get.
 Use coupons during a store promotion. Adding the coupon to promotions increases the amount saved.
Stay organized. Create file folders separating coupons into categories such as store ads, newspaper ads or magazines.
 Check out "Grocerysmarts.com" and local newspapers for current coupon sales when planning a trip to the grocery store.
People attending had mixed feelings about the seminar.
Ruben De Luna, who attended at the suggestion of his wife, said most of the tips were obvious and the event seemed like an advertisement for the Los Angeles Times. In order to save money using the paper's coupons, one would have to first spend money to buy it.
Others found the workshop helpful.
"I feel great and empowered that I can reduce a bill to zero dollars," said coupon enthusiast and Whittier resident Anita Washington.
There were two other workshops that day, including one in Spanish. A spokesperson for the L.A. Times was reached but did not provide a comment. Hauke said that the couponing lifestyle does take time and is, in her mind, a sport. "You have to get there before the sale is over, before the coupon expires, and before the item sells," she said.
But she said the time is worth it: "Knowledge is power. I feel like everyone deserves to know how to spend as little money as possible, because every penny counts."
Community News reporters are enrolled in JOUR 3910 – University Times. They produce stories about under-covered neighborhoods and small cities on the Eastside and South Los Angeles. Please email feedback, corrections and story tips to [email protected]