Making change through politics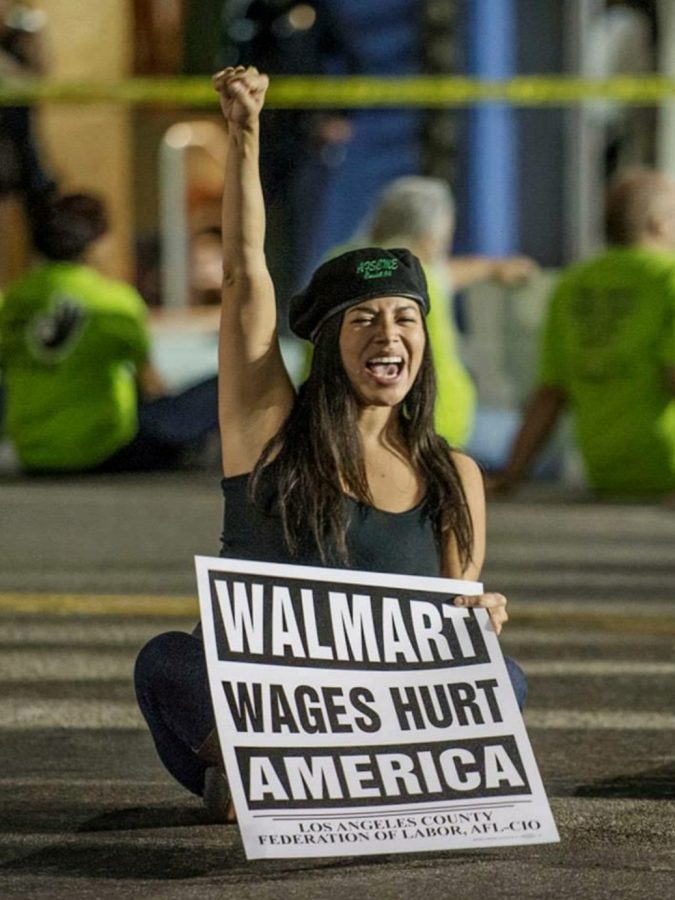 Karla Salazar tries to make a difference in politics in big and small ways.
The small: she creates voters guides for her family and friends.
The big: She is devoting her career to helping women get elected by recently launching a political consulting firm focused on electing progressive Democratic women to office. 
A record number of women, 102, were elected or re-elected into the U.S. House of Representatives last year. Still, the 2,134 women in state legislatures in 2019 make up less than 30 percent of those bodies across the country, according to the National Conference of State Legislatures.
Salazar was born and raised in Los Angeles, primarily in South L.A. She was bused to the valley to attend Verdugo Hills High School, where she decided to run for class president her junior and senior year – winning both times.
"I ran a very active political campaign and from there I knew I wanted to do something in politics," said Salazar, a first-generation Salvadoran-American.
Her interest in politics didn't stop her there. As a high school student, she also volunteered for the 1996 Clinton-Gore campaign in South L.A. As she continued her career, she worked on numerous political races. She said some examples are her work for an independent expenditure committee supporting one of Congressman Charlie Crist's gubernatorial campaigns and Hillary Clinton's 2008 presidential campaign.
"I moved to Iowa for the Hilary Clinton campaign when she ran for president the first time. [Working for her] was great. She's a phenomenal woman and leader. I looked up to her so much as a woman in politics," said Salazar.
Salazar has even gone so far to make a difference that she has been arrested for it.
About six years ago, she partook in a protest outside of a local Walmart to demand better wages and working conditions for its workers. At the time, organizers called it the largest act of civil disobedience in the store's history and 54 people were arrested, according to a Salon.com story.
"I'm not going to get arrested for stealing or for doing something that I'm not supposed to," she said. "I'm only going to get arrested for supporting other people and standing up for justice."
In 2004, Salazar received a bachelor's degree in political science from Cal State LA and 15 years later, she decided to pursue a master's degree in social entrepreneurship from the University of Southern California. She recently participated in USC's Civic Engagement program for small business owners where she met, Sergio Becerra, a real estate agent who was trying to grow his business.
As an immigrant, Becerra said Salazar seemed to work on issues that resonated with him. 
"I was truly impressed by her passion for social impact, uplifting communities of color and…[pushing] for women of color to run for office," he said. "I think as a community we need individuals who think, act and work like Karla."
Once Salazar had her graduate degree in hand, she was ready for her next step: expanding her business. 
Enter Pink Wave Campaigns, which she launched over one year ago.
The L.A.-based political consulting firm specializes in campaign management, public affairs, and individualized field programs for women candidates and allies. The firm also works with nonprofits, labor unions, and social enterprises.
"My goal is to help elect more Democratic women to public office, especially women of color," said Salazar, adding that she has had six clients so far.
The firm's services range from offering DIY-type services for candidates in smaller markets with smaller budgets to a full consulting package for candidates in bigger districts.
Besides her consulting work, Salazar also cares about getting the public at large, including the Latinx community, out to vote.
To that end, she created "Karla's Voter Guide," an informal guide during each election cycle for her friends and family members. 
"I currently have over 150 on my email list. I'm pretty sure they share it with others. That makes me very happy," she said.
She said that her ultimate goal is to be the go-to political consultant of Democratic campaigns in California and beyond: "I want to be the 'Olivia Pope' of California – minus the fixer part."
This story was produced in October for JOUR 4820 Digital Journalism.