Making Financial Aid Work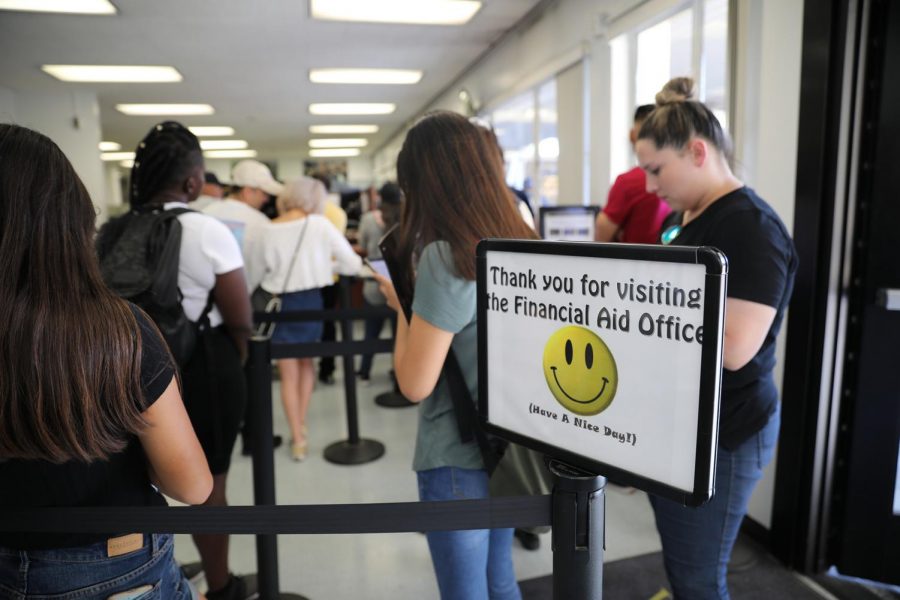 As the fall semester begins many students received a large sum of money for the first time.
Once awards are dispersed, financial aid recipients are faced with the challenge of deciding how they will spend their money and manage it throughout the semester.
Ideally, financial aid should be spent on educational expenses, according to Associate Director for Financial Aid, Jonathan Choy. Choy mentioned it is up to the students how they use it, "nothing really tracks how financial aid is spent."
For many low income students, financial aid is their only source of income and has to last them the entire semester, sometimes longer.
"I made it to the end of the semester with a hundred dollars left and I stretched that even further for that winter break," stated accountant major and Vice President of Beta Alpha Psi, Jonathan Oviedo. He received approximately $5000 a semester (including loans) as a freshman.
"I withdrew $2000… I put it in an envelope… I stuck it in a shoe box and put it in my closet," Oviedo added.
Oveido grew up poor and although his parents couldn't support his education financially, they supported him in other ways, with shelter, home cooked meals and packed lunches on school days – prepared by his mother which kept him from other challenges that some Cal State Los Angeles students are faced with daily.
For pre-nursing freshman, Stephanie Alvarez, who also lives with her parents, she is excited to have received her first lump sum.
Alvarez plans to use her award money for books and is confident that her aid will last her to the end of the semester.
A common misconception is that work study, a financial aid program where students work on campus, lowers the amount of financial aid awarded.
"It isn't counted against them," according to Choy. "Financial aid wouldn't decrease," even once the earnings are filed on taxes that money will be considered a part of the students financial aid, "if anything it will help [students]."
For students who are expecting financial aid and have yet to receive it, they should see a financial advisor immediately.
For more information on grants, loans, scholarships and work study, students are also encouraged to speak to leadership in the financial aid office located in the Student Affairs building room 124 (SA- 124).
Financial aid advising hours are Monday through Thursday: 9:30 a.m. to 11:30 a.m. and 2 p.m. to 4 p.m.