More Than Just Shelters
Animal 'care centers' offer myriad services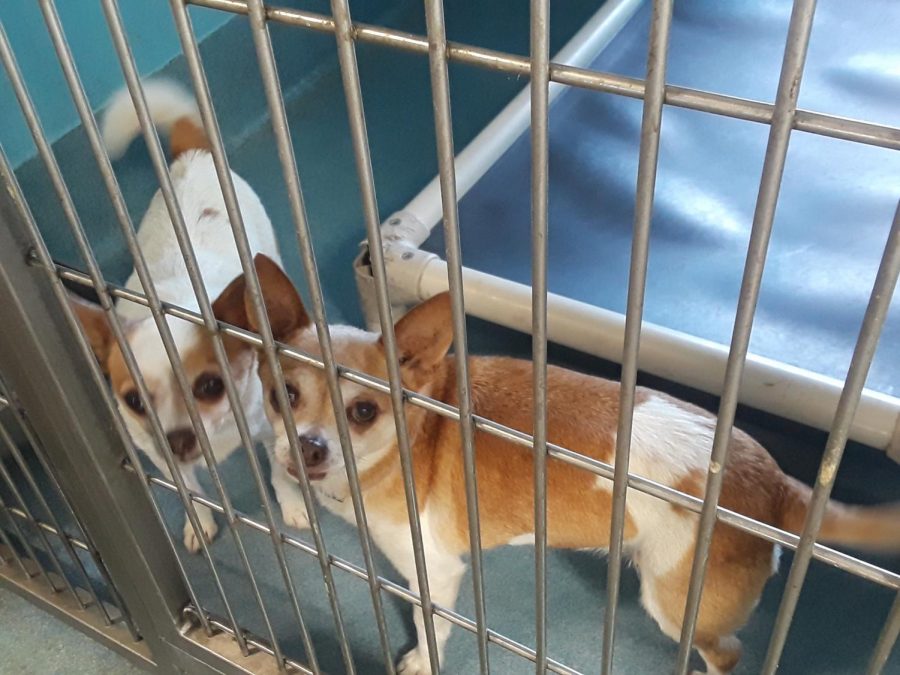 Animal shelters may conjure images of dogs and cats in small cages — awaiting execution. Think of the animated Disney film, "Lady and the Tramp," where dogs appear to be mistreated behind bars.
Some of today's shelters tend to be cleaner with bigger cages, offering more services for the dogs and people who adopt them. In addition, some counties and cities have "no kill" laws, limiting the number of animals that are put down.
"Animal shelters have came a long way," said Renee Leonard, a resident of La Puente who was visiting the Baldwin Park Animal Care Center recently. "I've adopted a dog and two cats within the last year. I thought I had to take them to a veterinarian for their vaccinations until I found out the…center provides this service. I also was able to get them spayed and neutered at a low cost compared to animal hospitals and veterinarians."
The Baldwin Park Animal center is one of seven Los Angeles County "animal care" facilities that service unincorporated cities in the area.
Its main focus is to protect people by making sure the streets are safe from aggressive stray animals, according to Frank Rojas, manager of the Baldwin Park facility. He said other goals are to find stray animals homes and provide care for animals.
"There's a lot that goes on with the daily operations of an animal care center the average person may be unaware of," said Rojas, who has been working with animals for over 25 years. "We have to make sure the animals are clean, fed, and disease-free. We also reunite lost pets with their families. We work with organizations such as the Society for the Prevention of Cruelty to Animals and host animal adoption events giving each and every animal an opportunity to be adopted."
Under state law, animals must be vaccinated, licensed and either spayed or neutered before they are adopted, according to Alma Gandora, a field officer. Gandora works in the facility as well as in the field patrolling the San Gabriel Valley. 
During her 10 years of experience she has witnessed more than just your typical cats and dogs. "I've captured pigs, horses, rams, turtles, snakes, monkeys, even alligators. We have extensive training that has prepared us for the unexpected," she said. "Every day brings a new adventure."
Because of "socially conscious animal sheltering" practice in Los Angeles County, animals are only put to sleep when they have viciously attacked someone or if the animals are extremely sick to the point of suffering, said Rojas. This is a new philosophy used to replace the old "no kill" terminology. 
At the same time, some animal activists say shelters need more improvements and some say "no kill" laws lead to less space in shelters, which ultimately harms animals.
Information about Animal Care Centers throughout L.A. county can be located at animalcare.lacounty.gov.