One week, three wins
Trifecta of victories drives men's soccer to 5-game winning streak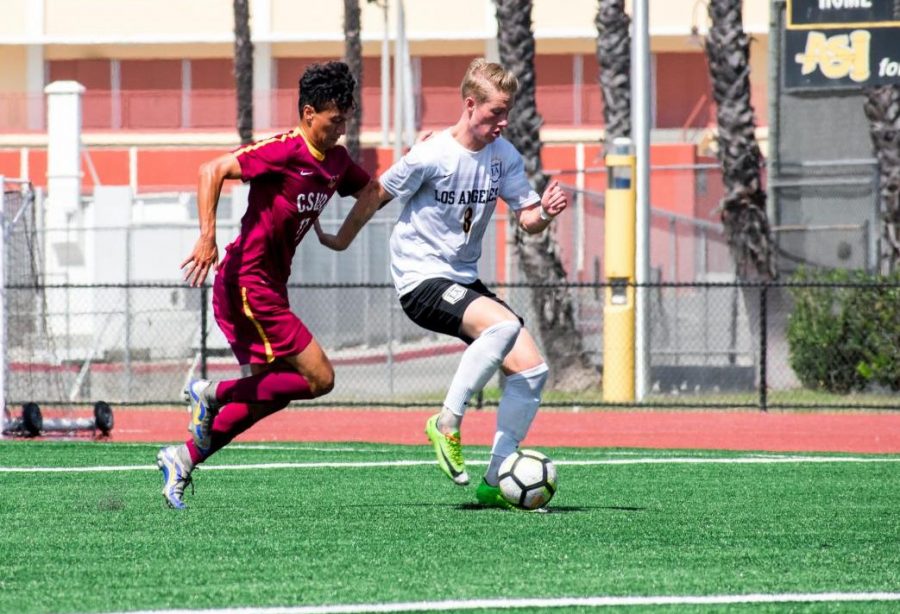 The LA Golden Eagles continue their winning streak as they defeated the Sonoma State Seawolves 1-0 Sunday at University Stadium.
The Golden Eagles had several opportunities to score in the first half but came up short each time.
The game remained scoreless until the second half, when the Golden Eagles scored the first and only goal. The play started with Jorge Orellana kicking the ball to Daniel Simonis, which was then received by Leonardo Nogueira as he scored his third goal of the season.
The goal was also Nogueira's second game-winning goal in just a week.
"It feels great, that sensation to get the game-winning goal…it's just amazing," said Nogueira.
Nogueira's first game-winning goal of the season came last Sunday, Sept. 16. Similar to the game against the Seawolves, Nogueira scored the only goal of the game, as the Golden Eagles defeated the Stanislaus State Warriors, 1-0 in sudden death overtime.
The Golden Eagles returned home on Friday, Sept. 21, to take on the Humboldt State Lumberjacks. In their highest scoring game of the season, the Golden Eagles defeated the Lumberjacks 5-1, dominating the second half with four goals.
The game and the first Golden Eagles Spirit Event this semester drew hundreds of students and fans. "I think it's good to bring the [Cal State LA] community together like that," said Samuel Crouch, the team's midfielder.
With the victories, the Golden Eagles extend their winning streak to five in a row. The Golden Eagles remain in first place of the CCAA with a record of 7-1 overall, 4-0 in CCAA play and 12 points in the conference standings. In the latest United Soccer Coaches poll released on Tuesday, the Golden Eagles are now ranked 8th in the nation.
The LA Golden Eagles' homestand continues Wednesday against a familiar foe: the Cal State Dominguez Hills Toros. The last time the two teams faced each other, the Toros eliminated the Golden Eagles in the first round of the NCAA Tournament last year. "That was last year, this is this year. We are a new group… and we look forward, so we understand that they are a strong CCAA team and we expect a hard game," said the Golden Eagles' head coach, Chris Chamides.
Nogueira, who spent two seasons with the Toros prior to transferring over to Cal State LA, has his mind set on a victory with the Golden Eagles: "We're just going to go for the three points and that's it."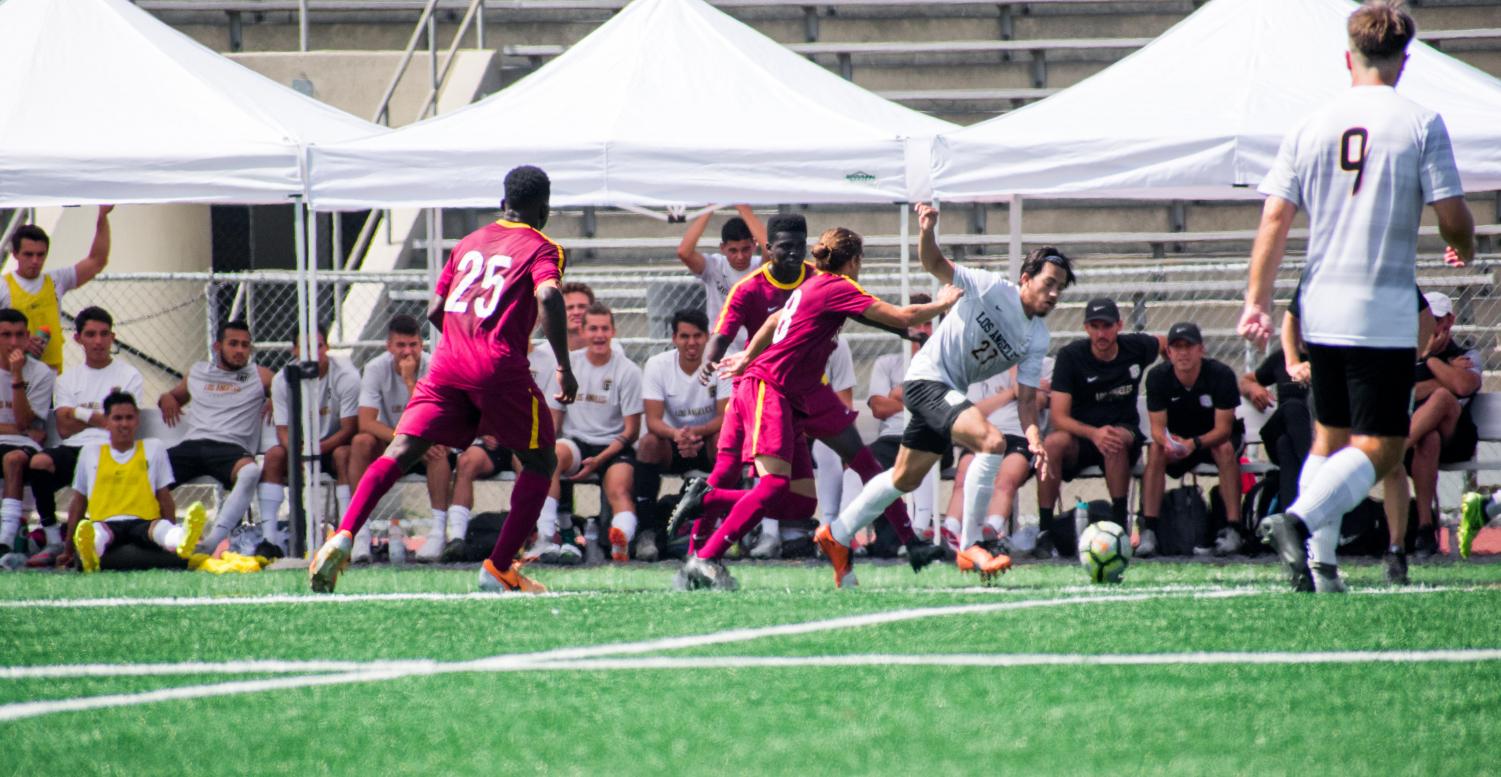 About the Contributor
Anthony Quach, Sports Editor
Anthony Quach is a journalism major in his senior year at California State University, Los Angeles. He began as a contributing writer for the University...