Redeveloping Alhambra's Main Street
The "Old Town" idea and others will be examined
An "Old Town Alhambra" idea seems to be gaining steam.
The city of Alhambra hosted workshops with residents late last month about what to do with East Main Street, hired a consultant to examine the options, and some residents say they're enthused about the prospects of developing the area.
"I'd love to see a strip of one- to two-story buildings with some affordable housing on the second stories, bike lanes, bike stands, and a limit [on] chain stores," said Alhambra resident Melissa Michelson, who attended the city workshop and answered the city's survey questions.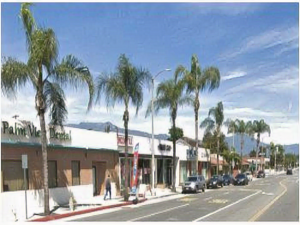 A group called Neighbors for an Old Town Alhambra is hosting an online workshop, "Re-imagining Your Public Spaces," for residents Thursday at 7 p.m. to discuss the idea of creating a quaint historical strip of shops in the city, much like the "old town" areas in cities like La Verne, Santa Ana and Orange.
East Main Street is in Vice Mayor Katherine Lee's district and she said that the "Old Town" idea is worth exploring.
"I'm open to the idea," Lee said in a phone interview. "But it's a complicated process. We hired a consultant to assess the best use of the area."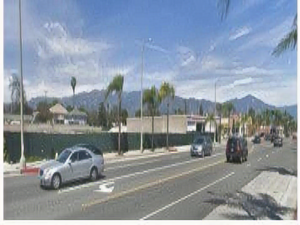 The results of the assessment are expected in the coming months but information from the city  provides some initial information about constraints and possibilities:
It appears the East Main Street is mostly built out

A mixed-use development, including housing and retail, that is walkable could help revive underused areas on East Main Street

More affordable housing presents economic incentives for underused sites

Newer small businesses such as restaurants, grocery stores, barbers and others are only possible with more parking, including higher structures, and either reduced parking requirements or exceptions to existing parking requirements.
As for the Old Town Alhambra idea, Marisol Grier, a longtime resident of the city, floated it after she and other residents successfully lobbied to effectively block a proposed 62-foot-high medical office and three accompanying parking structures on East Main Street. She figured something better could be done with the empty lots around it.
She said she has gotten a lot of feedback about the idea in recent months. The "Old Town Alhambra" Facebook page she operates has over 1,000 followers and "likes."