Rocketing rent prices outpace housing vouchers
Nonprofit case managers offer help
Rental prices are rising throughout Southern California but what happens when they surpass allowable limits set by public housing vouchers?
Vouchers are now set at 28% below average Eastside and South Los Angeles rental costs, according to a UT Community News analysis of voucher values and online rental listing data.
This — along with other difficulties of finding qualifying Section 8 housing — has made house-hunting on the Eastside nearly impossible, several residents interviewed say.
"It's hard to find houses that I can afford with the voucher," said Boyle Heights native Alyssa Martinez. "Even when we do put in our applications and pay the fees, we never hear back."
Gap widens between housing prices and voucher values
The value of a Housing Choice voucher, also known as a Section 8 voucher, is determined by the local housing authority in a given community. The value is set at what's called the "Fair Market Rent." That means 40% of the units in a market should fall below the Fair Market Rent price.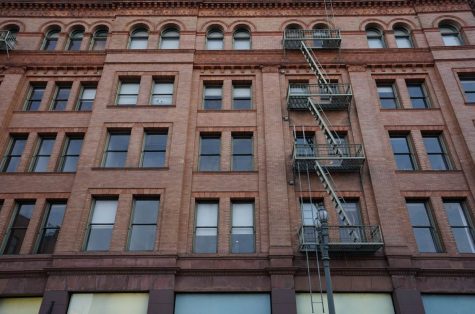 Local  housing authorities determine fair market rent using often outdated rental market data, some of which was collected up to seven years ago, according to HUD's website. All vouchers issued in that community are based on these outdated estimates.
An analysis comparing fair market rent values of one-bedroom units in 19 communities on the Eastside and South Los Angeles using HUD estimates and rental market data aggregated from Rentometer.com, a popular online listing site, shows:
Average rent prices are increasingly exceeding HUD-designated fair market rents.

For instance, the HUD's "fair market rent" estimates for a one-bedroom apartment in the 19 communities averages out to $1,480

—

but the

most recent rental market data puts an average one-bedroom in these communities at around $1,900, or 28% higher.

Prices on the Eastside and South L.A. are spiking in 2022. The average price of one-bedroom units over the past three months, $1,900, is 9% more than the 12-month average of $1,734.

In the 19 neighborhoods, the estimated recent rent for a one-bedroom in the 25th percentile is, on average, 13% higher than HUD's Fair Market Rent price. The 25th percentile price in Eagle Rock is 71% higher and 25% higher in Boyle Heights.
Experts say part of the problem is that HUD's fair market values are only updated annually and the agency can't anticipate spikes in housing costs when they set the values.
HUD officials say they face three problems in setting FMRs annually.
"First, the department must obtain sufficient data on gross rents to calculate a 40th percentile. Second, it has to adjust the data for the various elements in the definition, such as recent movers and non-substandard housing. Third, if the data are not current, HUD has to adjust the calculated 40th percentiles to reflect current rental prices and then project them into the fiscal year for which it is estimating FMRs," according to HUD's website.
 Data analysis and visualizations by Gavin Quinton using HUD and Rentometer.com data. 
There are 500,000 low-income, elderly, or disabled Californian households who rely on HUD's Housing Choice Voucher Program to make their rent payments each month.
Martinez, a single mother of a 3-year-old and 7-year-old, lived in a small one-bedroom unit for two years. She said that the housing authority finally approved her family for a two-bedroom voucher recently but there's a new challenge: She has to get her rental application approved by a landlord.
"I started applying to the cheapest places I could find. I got off of Zillow and just started calling apartments directly. Most applications cost money, and I can't keep up," Martinez, 31, said, adding that she was approved for an apartment at one point "and then the [landlord] came back and told me my voucher wouldn't cover the rent."
Officials from the Housing Authority of the City of Los Angeles told UT Community News that voucher holders are encouraged to apply to properties listed on sites such as https://www.affordablehousing.com, which are posted by owners seeking voucher holders but often reserve the right to request the maximum allowable voucher rent. 
Listings on affordablehousing.com are more scarce than standard listing sites and are often worth less than the fair market rent.
Other obstacles include stereotypes about public housing residents
Government-funded housing vouchers allow approved renters to secure housing under the promise that they will only be required to pay 30% of their income in rent payments — their voucher will cover the rest. 
Before voucher holders can reap the benefits of the program, though, they first need to convince a landlord or property manager to offer them a lease agreement. That often isn't an easy task.
A 2018 study conducted by the Urban Institute found that 76% of landlords refuse housing choice voucher holders on the spot.
Anna Belous, a former applications manager for a property management firm, corroborated those findings. "Owners, in general, did not like Section 8 renters. I would say a good 95% of owners were deterred from Section 8 renters simply because the process of approving their applications was much too long," Belous said.
The average approval process for a voucher holder is 92 days, according to the Housing Authority of the City of Los Angeles. Most property managers quote 24 to 72 hours for a non-voucher-holder.  
After approving a tenant who intends to pay rent with a voucher, landlords have to undergo a two-step approval process, which includes a home inspection and lease review. Property managers say it isn't always easy dealing with the Section 8 vouchers, as they need to cut through additional red tape in order to place a tenant. 
Data analysis and visualizations by Gavin Quinton using HUD and Rentometer.com data. 
Belous added that the few owners who chose to proceed with a voucher holder would then find that the voucher was offering less than the owner's preferred listing price.
All of that can change, said Marcell Mitchell, the director of programs from L.A. non-profit housing and homelessness services provider, Ascencia. 
Mitchell said the spike in rent prices "affects Ascencia in looking for units for our clients because it makes it difficult to locate units at fair market value," but added that an experienced case manager can be the bridge between the landlord and voucher-holder divide. 
"The housing placement rate is ten times more likely with the assistance of a housing navigator who is knowledgeable about subsidies and benefits," he added.
Those experiencing difficulties finding rentals on their own can take advantage of nonprofits like Ascencia, which provide their clients with case management and advocacy services. 
According to Mitchell, the presence of an Ascencia case manager in the process often discourages a landlord from denying a voucher holder on the spot. Nonprofits like Ascencia are funded by charitable donations and often have contracts with the city.
"Owners [have] reconsidered their asking value and brought it down to the applicant's voucher amount," Mitchell said. "We also emphasize the fact that the property owners can reach out directly to us to address any potential issues. That added benefit appeals to them. Case Management continues for up to a year to ensure that our clients stay housed."
Ascencia has a 98% retention rate once a client is permanently housed. 
While state lawmakers continue to pass development-friendly legislation in hopes of combating the worsening housing shortage, Los Angeles still needs to build 800,000 new units to meet its 2028 housing goals.
HUD officials wrote to say they heard recently that the L.A. housing agency plans to increase its payment standards. HUD has also made improvements in the data sources it uses and local housing agencies can always appeal HUD's fair market rents using local data. HUD officials say the agency doesn't have funding for signing bonuses for landlords but they've been encouraging local housing agencies to use existing administrative fees or other funding sources to provide those.