South LA could get another shop with round-the-clock liquor sales
Do benefits of 24-hour 7-Eleven outweigh problems?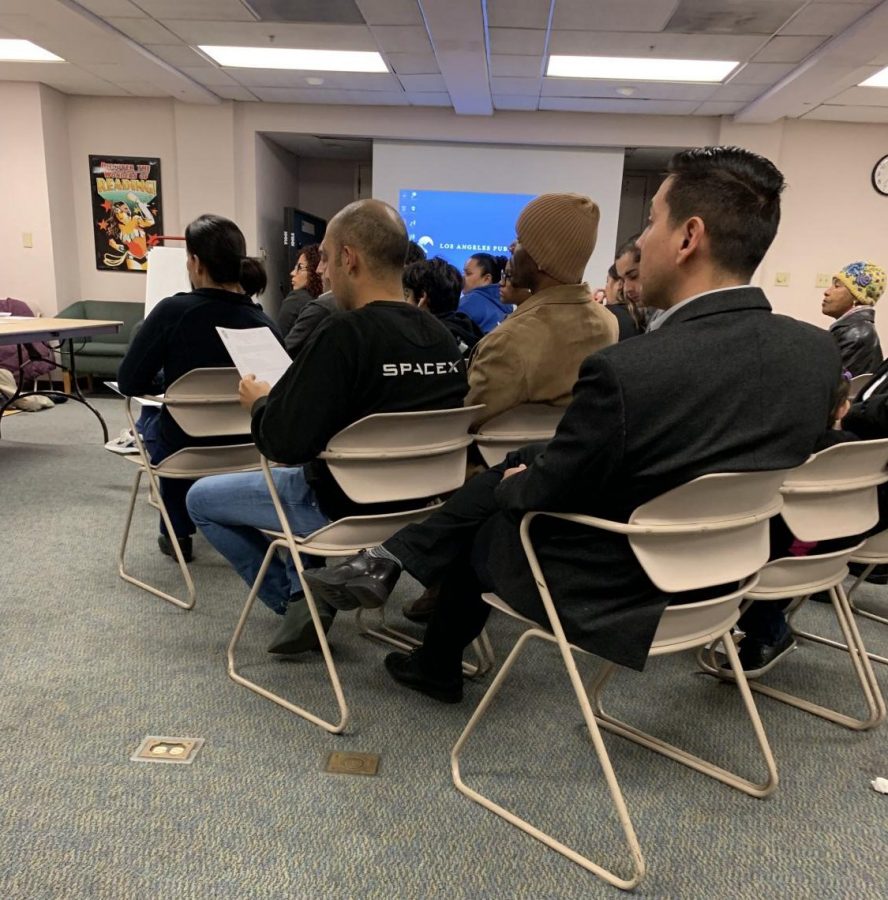 Despite concerns about the abundance of liquor stores in South Los Angeles, the Voices Neighborhood Council voted 8-2 in support of a neighborhood 7-Eleven store's proposal to stay open around the clock as well as to sell beer and wine at all hours.
The neighborhood council represents the area west of Highway 110 and south of west Martin Luther King Boulevard and it makes recommendations to city council members, who take official action on recommendations.
Having the store, which is on the corner of South Figueroa Street and West Gage Avenue, open 24 hours would allow residents to purchase essential goods such as "over-the-counter medications, diapers, baby formula, and hot and cold food for people working night shifts," said Albert Farias, the council chair, in an email. "The location near the 110 FWY make this an ideal location for a 24-hour operation."
Farias said the council had to think hard about the potential downside: "An over-saturation of alcohol sales in our area…often leads to people drinking outside of the liquor stores, public intoxication, and underage people buying beer." 
That's why Farias said the council's support "is contingent upon them addressing our major concerns."
Local residents like Rodrigo Moreno also voiced concerns at the meeting.
"I know that alcohol isn't intended to be sold for 24 hours, but it's still more alcohol and wine being sold in this community that does experience traumas and does experience a lot of negative effects of alcoholism," Moreno, who was born and raised in South L.A., told the UT.
He added that when a vendor proposes to come to the area and sell alcohol, that it is "important to always be critical about any new developments…and engage the community as much as possible."
Farias said that 7-Eleven agreed to the following restrictions to address residents' concerns:
Loitering and public alcohol consumption will be addressed

by having interior and exterior security cameras, music playing outside the store, and limiting the sales of alcohol to pre-packaged beer and wine and eliminating single alcoholic drinks.

Underage consumption of beer and wine will be limited

by storing beer in locked refrigerators from 2 a.m. to 6 a.m. and for one hour after school ends, and the corporate employees of 7-Eleven deploying secret shoppers with cameras bimonthly to the store to ensure clerks are asking for proper identification.
Farias said the board is thinking more broadly about alcohol-related regulation in the area and best practices, and is "committed to forming an ad hoc committee partnering with representatives from Councilman Curren Price's office to identify the current regulations of alcohol sales, and to identify violations to current liquor licenses and work with store owners to address the same issues that 7-Eleven has addressed."
The general manager of the 7-Eleven said last week that he would point the UT to another contact who could comment on the matter. This post may be updated when a response is provided.