A celebration dating back 3,000 years, Día de los Muertos was first practiced by the Aztecs and Toltecs in Central Mexico, who honored the dead with ceremonies using human skulls, according to the History Channel. Although death typically carries a negative connotation, these ancient civilizations had a different take on  the matter, viewing death in a positive light–the next chapter of life. 
When the Spanish conquered the Aztecs in the 16th century, Catholic practices swept over most indigenous traditions, moving the dates of Día de los Muertos to Nov. 1-2 to align with All Saints Day, a Catholic tradition, according to the History Channel. Today's customs include painting "calaveras," sugar skulls; baking "Pan de Muerto," a sweetbread commonly shaped like skulls; and making "ofrendas," altars with marigold flowers, candles and pictures of the dead. 
Día de los Muertos is still widely celebrated in Mexico City, Oaxaca and other parts of the country. In Los Angeles, annual celebrations are held on Olvera Street, which runs through the original pueblo, the city's origin. Although it isn't celebrated in every Mexican-American household, there are still individual and personal affirmations that families practice to honor late loved ones. Whether or not someone celebrates Día de los Muertos is dependent on their culture, upbringing and personal beliefs.
Although not all Latinos on campus remember the dead through Día de los Muertos, each person has a unique way of paying tribute. Here is how students at Cal State LA honor passed loved ones: 
David Valadez, electrical engineering major, third year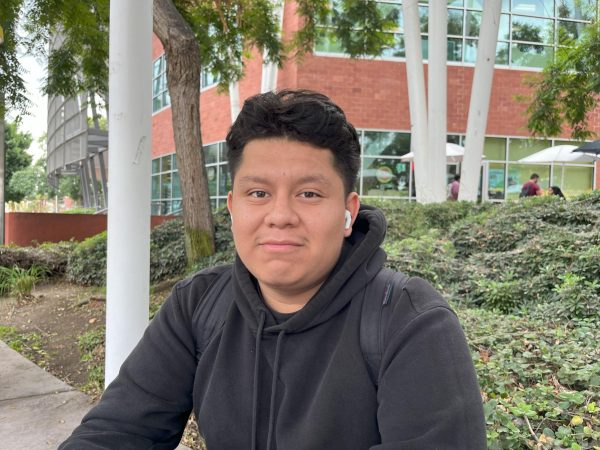 "Recently, my grandpa passed away and our family came together to make an ofrenda that had his picture, food and flowers — marigolds specifically," Valadez said. "And I don't know if everybody does this, but we do a 'trail' so we leave our door open and do a flower trail to the ofrenda."
Brandon Gomez, kinesiology major, second year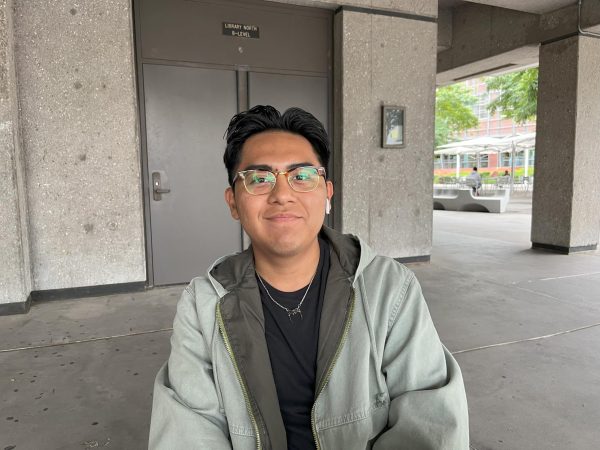 "I'm Catholic so my family is religious. We celebrate death because it's a part of our religion. So it's something we embrace instead of avoiding," Gomez said. "Although I don't celebrate [Día de los Muertos]. . . just seeing other people celebrate it, and knowing that it has meaning for them, I value it."
Angel Sanchez, computer science major, first year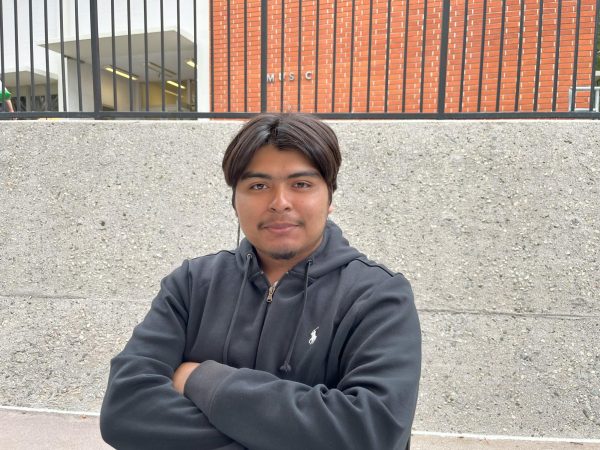 "My family's Catholic, so we [celebrate the dead] during Lent," Sanchez said. "We usually put their photos on an altar in church to celebrate them. I prefer honoring them in private, but I understand the reason for the celebration."
Andrew Rodriguez, computer science major, first year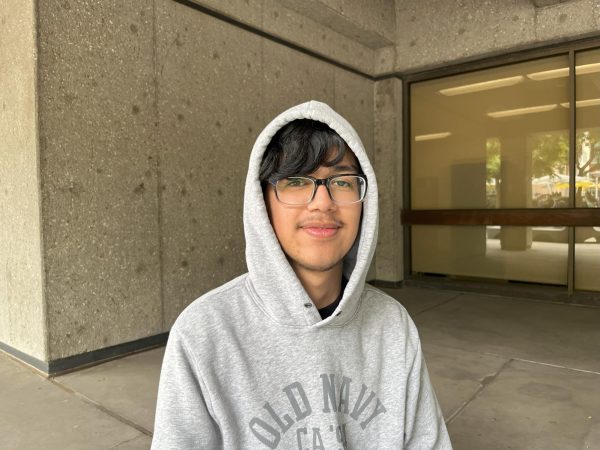 "I acknowledge dead relatives by just going to the cemetery and leaving flowers where they are buried," Rodriguez said. "I think [Día de los Muertos] is a nice way to celebrate your dead relatives, but in an upbeat way and not being so dark or sad about it."
Octavio Gonzalez, math major, first year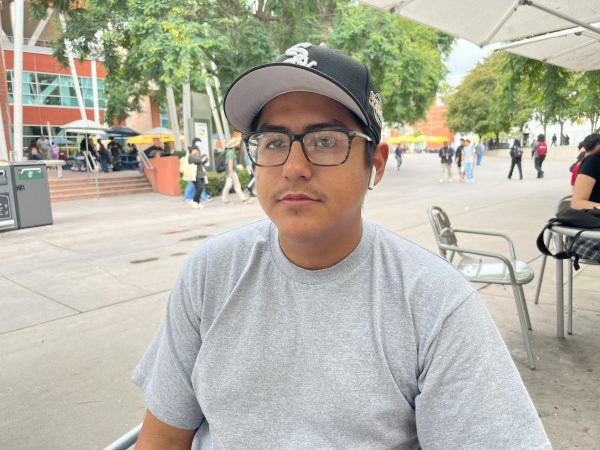 "We usually just set up and have a huge family dinner to remember who we lost," Gonzalez said. "We get together and just make traditional Mexican food. Tamales, pozole."