Students with disabilities report obstacles
Support services help overcome some issues
Video by Kenneth Cyprian & Erick Gurrola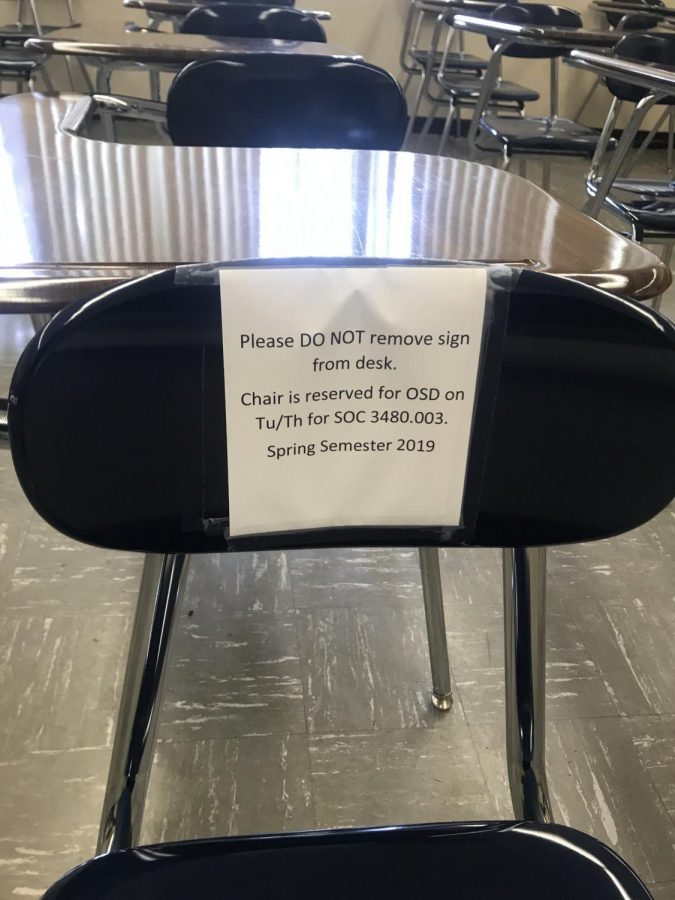 Being late to class because of full or broken elevators. Waiting weeks for a chair that's easier to get into than regular classroom seats. Receiving class materials with fonts or colors that can be hard to read.
Students with disabilities say these are some of the problems on local college campuses, including Cal State LA's, that can make it difficult for them to succeed academically. Moreover, activists say able-bodied people's needs should not be favored in public and educational spaces. The issues affect many students in communities on the Eastside and South Los Angeles as well as across the country; Students who report having a disability make up nearly one-fifth of U.S. college students, according to the National Center for Education Statistics, a federal government entity.
Some Cal State LA students with disabilities who were interviewed said the campus's Office for Students with Disabilities offers much-needed support services – such as extra time on exams, alternative testing environments, interpreters and assistive technology – that are critical for them to overcome obstacles.
But the students said there is room for improvement.
"I had to wait a long time for the elevator since a lot of able-bodied students were also waiting for it and I couldn't take the stairs," Brianna Avendano, a Cal State LA student, said about her experience during the last academic year. "Waiting for the elevator would make me late for my class."
What's more, she added, "sometimes the elevators were not working."
One time when she arrived to class late, she said she could feel the eyes on her. The closest and most accessible desks were already taken, making her experience in class uncomfortable because she said the desk she used was "not accommodating."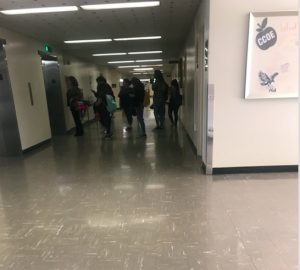 Officials at the Office for Students with Disabilities (OSD) empathized with the complaints. They said recently that they work from a "proactive and positive lens of reducing stigma" around disabilities, provide support services aimed at creating an equitable learning environment for students with disabilities, and offer events, information and guidance aimed at addressing challenges that the students may face.
"Repair/malfunction issues that involve the campus elevators are not the responsibility of OSD," Isis Stansberry, OSD's associate director, wrote in an email several months ago. "However, because students who have physical impairments and are registered with OSD, when an issues arises with an elevator, they often contact our office. We then immediately contact facilities and let them know about the issue that has been reported. We also do follow-ups with facilities in the event that a student returns to inform us that the issue still persists. With all of that being said, elevator malfunctions should be looked at as an institutional access issue."
Students have also complained about missing desks or chairs for students with disabilities – and in some cases, having to wait weeks for a new one.
"I understand how this can be frustrating for students. I would like to work collaboratively with the appropriate campus stakeholders to come up with a more effective way to make sure that students with physical limitations have access to the desks and chairs they need during class," Stansberry said.
Hardships for students with disabilities stem from more than just physical facility issues on some university campuses. For instance, five art and design schools in the United States were accused in a lawsuit of "failing to make their websites accessible to the hearing impaired," according to artnet News. The suit alleged that some of these schools posted videos with no closed captioning, creating inaccessibility for deaf or hard-of-hearing students.
As for what works well, students with disabilities report that one of the most effective services campuses provide are alternative environments and more time for tests.
Masis Ghazaryan, a liberal studies major at Cal State LA, said that OSD has been very helpful in providing accommodations for him. He said his professors, alongside OSD, made it possible for him to have extra time on tests and quizzes.
When asked if professors' lectures or assignments affect his experience or success at school, Ghazaryan said, "Regardless of how prepared I am for exams, they're hard. OSD and [my] professors do a great job in providing me with extra help, resources, and time."
This story was produced for JOUR 3500 Race, Class & Gender in American Journalism and the video was produced for JOUR 3910 University Times.