The Eagle Nest
Johnny Gonzalez
Gonzalez is a sophomore catcher for the Golden Eagles baseball team. He is from Lynwood, and went to Santa Ana College, prior to Cal State LA. He is majoring in liberal arts and has started in five games for the Golden Eagles this season. Gonzalez has totaled 35 putouts, and five assists this season.
Brooke Paige
Paige is a freshman libero for the Golden Eagles volleyball team. She was an exceptional volleyball athlete at Palo Verde High School. Paige is a kinesiology major, she has played in 26 matches for the Golden Eagles and has a total of 17 digs.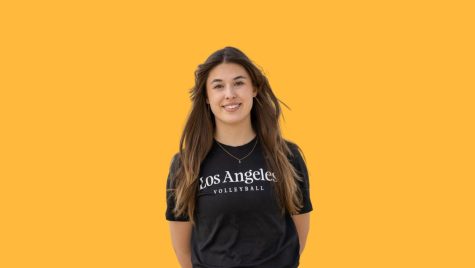 Sarah Olmos
Olmos is a sophomore on the Golden Eagles tennis team. She attended Vista Alternative High School, and has become one of the top performers of the Cal State LA tennis team since joining the program. Olmos is a biology major and loves music, reading and tennis.