The Eagle Nest
Iyanna Lamb
Lamb is a sophomore guard for the Golden Eagles women's basketball team. She attended Long Beach Poly High, where she had an outstanding basketball career. She is majoring in biology and in her last season with the Golden Eagles, Lamb averaged 19 minutes per game and scored 113 total points.
Olivia Spanish
Spanish is a sophomore goalie for the Golden Eagles women's soccer team. She had a good season for the team, starting in six games and playing in 14. Spanish was part of four combined shutouts for the Golden Eagles this season and had a total of 25 saves. Spanish is majoring in applied mathematics and also played in the 2018 Gothia Cup in Sweden.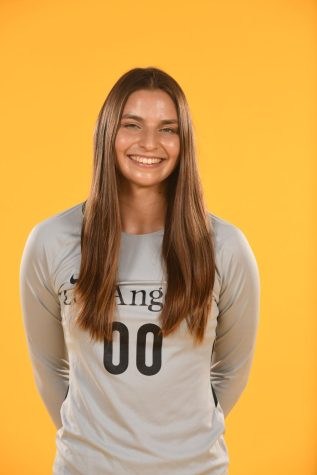 Iane Henke
Henke is a freshmen outside hitter on the Golden Eagles volleyball team. She has been an amazing performer on the team, excelling during beach volleyball season as well. In the spring 2022 season, Henke had a 12-3 record with her teammate Ashley Dittman that included six wins against Division I opponents. She is a psychology major and has a total of 316 kills as a Golden Eagle.