Marketing club leaders say joining can open doors
Note: Headline has been updated from original posting.
The marketing club is "more than just a club." According to its leaders, it's about creating valuable connections while working on one's growth and career.
The marketing club at Cal State LA is part of the American Marketing Association (AMA), which is the "essential professional community for marketers."
"We strive to educate California State University, Los Angeles students about the social and managerial processes involved with presenting a product, service, or value to meet the wants and needs of individuals," said the AMA chapter at Cal State LA. "These processes include but are not limited to branding, advertising, salesmanship, distribution and social media."
The club meets every Wednesday from 11 a.m. to 12 p.m. The meetings have been on Zoom since the COVID-19 pandemic started, but this spring 2023 semester the club is implementing a hybrid approach with their first in-person meeting on Feb. 22 at the USU San Gabriel room.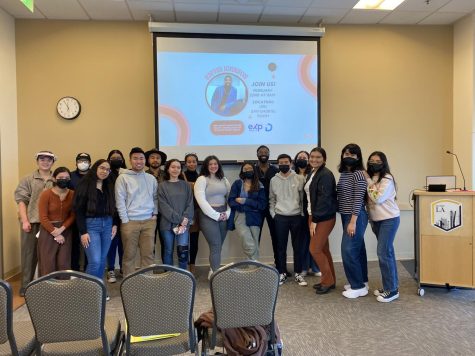 The Marketing Club President Angelica Aguiniga, a child development major, thinks that planning in-person meetings is more challenging, but is a good opportunity for members to be able to network with one another.
The marketing club has a new guest speaker at every meeting. Sometimes, the guest speaker is a faculty or staff from Cal State LA, while other times it's an industry professional.
"We usually look for professionals in the marketing field, in business departments or in creative fields," she said. "We had speakers from Warner Brothers, Disney, Nike and many other big companies."
Aguiniga loves her position because she is able to assist other members with jobs and opportunities. She thinks it's important to join a club like this one because it gives members resources and connections that they can use in their careers.
"I've seen a lot of growth in terms of getting involved, communication skills and networking with guest speakers," she said. "Personally, being part of the club and holding board positions has helped me open up more and not be too much in my shell."
The marketing club has a monthly award "Marketer of the Month" that is given out to the two members that have been the most engaged and interactive through attending meetings, applying to opportunities and networking with other members.
"They receive a certificate and we spotlight them on our Instagram account," Aguiniga said. "We also give them a gift card of their choice to recognize them for the hard work."
Aviation administration major Edward Fuentes has been a marketing club member since fall 2021 and he won Marketer of the Month once.
"I felt weird at first when I joined the club, because I'm an aviation major and most of the students at the time were either marketing majors or just business majors," he said. "But I am glad I joined. It's been super beneficial because the aviation industry also deals with marketing."
Marketing club members use Discord to communicate with each other and for announcements. The number of registered members, since August 2022, is 50. The usual meeting attendance rate is 15-20 people.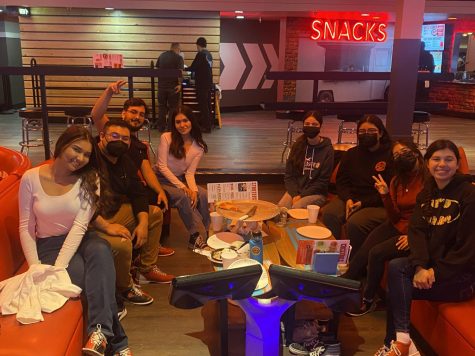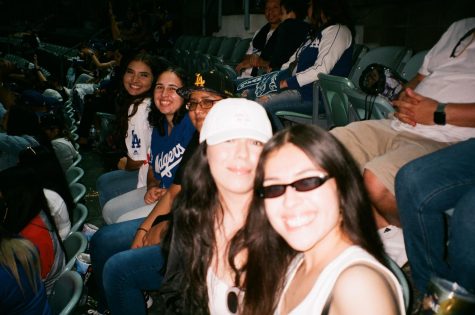 The marketing club social media director Alexis Padilla, also a marketing major, loves her position because she is able to pick a theme and express her creativity through the posts she makes.
Padilla emphasizes that this club isn't just for marketing majors, but is for everyone that wants to grow, network and find opportunities.
"It's really good to just learn how to market yourself," she said. "Regardless of your major."
Marketing major Janet Huerta held many positions in the marketing club, such as social media director, web design director and vice president.
"I have so many friends because of the marketing club and I have even met my boyfriend through it," she said. "It's a super welcoming community and you feel a sense of belonging."
One of Huerta's most memorable moments in the club was doing a karaoke in person social event that the club organized to bond.
"I think everyone should join a club," she said. "Don't be afraid because when you get out of college, you're really going to regret missing this great opportunity."