Today's library offers tutoring, immigration-related services and computer literacy training
Programs work to keep libraries relevant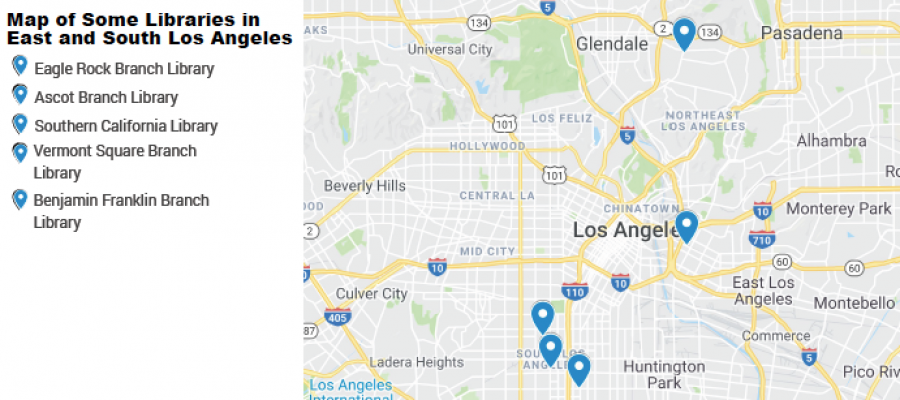 Eagle Rock residents don't just go to their local library to check out books.
The Eagle Rock library offers over 20 programs and more than 100 databases. The programs include computer training, teen council events, citizenship classes, college writing classes and book clubs.
The computer classes are taught by Angela Lagassie, a library staff member, according to Eagle Rock Branch librarian Patsy Tuck. Lagassie teaches the basics of computer and software programs such as Microsoft Office. There's also a drop-in session where people can come for computer-related questions. 
"Usually the older adults [use it] but it is open to anyone from like teens or school age-related," said Tuck.
Branch Manager Sonja Hannah said the library's New Americans Initiative is a program to help folks apply for U.S. citizenship.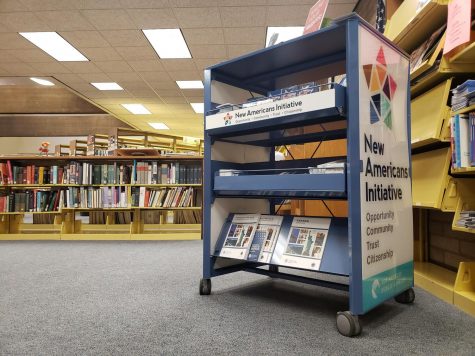 "There are several organizations that the library works with. One of them is the Catholic Charities [from Los Angeles], " Hannah said. The organizations help those who are looking to apply for citizenship with the application process and prepare them for the citizenship test.
Members of the library's teen council advise the library on what to purchase that would interest and benefit their peers. 
Another popular youth program is after school tutoring, called the "Blue Quad." High school students volunteer as tutors and students have access to more than 100 database programs and over six million books. The library allows students to print their homework free of charge and provides access to laptops and other supplies for academic assignments.
More information about upcoming events at local libraries can be found on the websites listed below.
Eagle Rock Library:  lapl.org/branches/eagle-rock
Ascot Branch Library: lapl.org/branches/ascot
Southern California Library: socallib.org/
Vermont Square Branch Library: lapl.org/branches/vermont-square
Benjamin Franklin Branch Library: lapl.org/branches/benjamin-franklin
La biblioteca de hoy ofrece programas de tutoría, servicios relacionados de inmigración, y entrenamiento de literaria de computación
Los programas trabajan para mantener las bibliotecas relevantes
Por Amairani Hernandez
Traducción por Amairani Hernandez
Residentes de Eagle Rock no solo van a su biblioteca local para sacar libros prestados.
La biblioteca de Eagle Rock ofrece sobre 20 programas y más de 100 bases de datos. Los programas incluyen entrenamiento de computación, reuniones del consejo de adolescentes, clases de ciudadanía, clases de escritura universitaria, y club de libros.
Las clases de computación son enseñadas por Angela Lagassie, un personal de la biblioteca, de acuerdo con la bibliotecaria de Eagle Rock Patsy Tuck. Lagassie enseña los básicos de computación y programas de software como Microsoft Word. También hay una sesión donde la gente puede venir y hacer preguntas relacionadas con computación.
"Generalmente los adultos mayores [lo usan] pero está abierto para cualquier persona o edad escolar," dijo Tuck.
La gerente Sonja Hannah dijo que la biblioteca New Americans Initiative es un programa para ayudar a las personas a solicitar la ciudadanía estadounidense.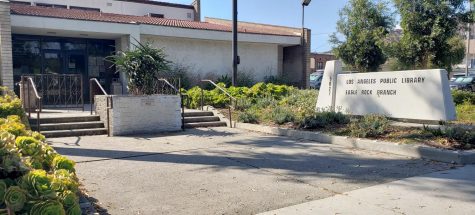 "Hay varias organizaciones con la que trabaja la biblioteca. Una de ellas es Catholic Charities [de los Ángeles]," dijo Hannah. Las organizaciones ayudan a aquellos que buscan solicitar la ciudadanía con el proceso de solicitud y los preparan para el examen de ciudadanía.
Los miembros del consejo de adolescentes de la biblioteca aconsejan a la bibliotecaria sobre qué comprar que interese y beneficie a sus compañeros.
Otro programa juvenil popular es la tutoría después de escuela, llamada "Blue Quad." Los estudiantes de la secundaria se ofrecen como tutores. Los estudiantes tienen acceso a más de 100 programas de bases de datos y más de seis millones de libros. La biblioteca permite a los estudiantes imprimir su tarea de forma gratuita y provenir acceso a computadoras portátiles y otros suministros para tareas académicas.
Community News reporters are enrolled in JOUR 3910 – University Times. They produce stories about under-covered neighborhoods and small cities on the Eastside and South Los Angeles. Please email feedback, corrections and story tips to [email protected]