Uninsured and in pain: A street vendor's story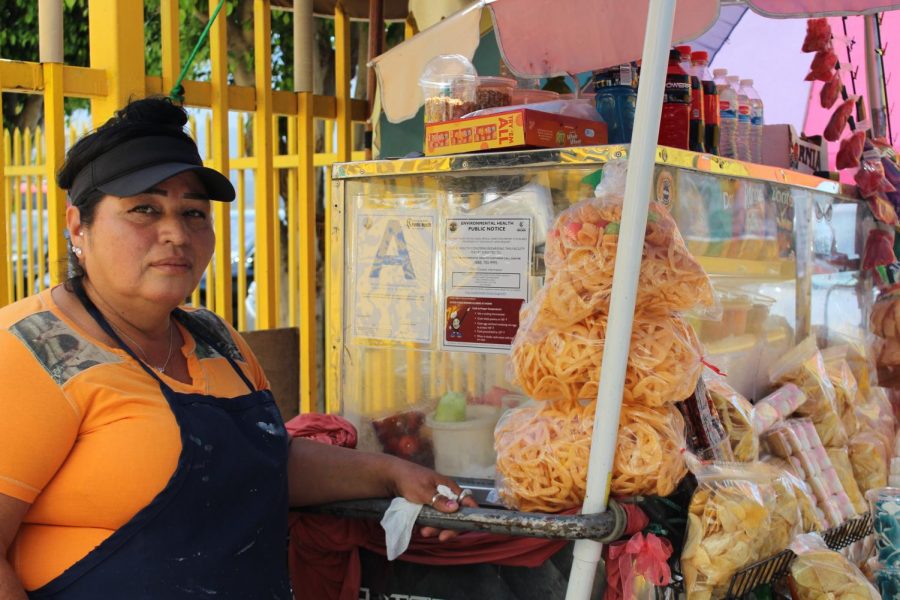 Yeskya Mondejar, Community News Reporter
June 4, 2019
In the early 1990s, Oralia Figueroa Castaneda and Ignacio Torres moved to the United States with their two children.
He was thrilled to eventually land a job as a restaurant manager and settle with his family in Huntington Park, a small city near Los Angeles.
The restaurant was among businesses vandalized in 1992 by the Los Angeles Riots, Torres said.
Left without a job and two kids on the way, Torres knew he had to quickly find a way to support his family. He turned to street vending, which has helped his family survive over the years but their lack of health insurance is becoming a major problem, especially as the couple ages.
Across the country and in the city of Los Angeles, immigrants like Castaneda and Torres are struggling to obtain medical care because they can't afford insurance. Families face fear and anxiety as their health deteriorates.
For many lower-income Americans without employer-paid insurance, obtaining health insurance can be difficult or impossible due to rising costs. Activists say that it's a humanitarian concern that must be addressed.
Back in Mexico City, Castaneda was a janitor and Torres was a teacher.
After the riots, Torres said he tried a few different jobs before he came up with an idea: His wife could make fruit bowls at home and he could sell them in industrial areas. He and his wife quickly saved up enough money to get a fruit cart, they obtained a permit and found a spot at a local flea market.
Now, many years later, they are still there selling in the same spot. "The street vendor competition is higher and the profit is lower," Torres said in Spanish.
What's more, Castaneda said she is concerned about her husband's health. Speaking Spanish, she said, "Look at my husband's teeth. Almost all of his teeth have fallen out. He cannot chew his food."
Castaneda decided to take Torres to visit a doctor. "When we arrived to the front desk, the lady asked my husband to fill out [forms with his] demographics," she said, adding that they are on emergency medical.
She said that the assistant took them to a room and they waited patiently for the doctor."The doctor arrived and I…asked for the doctor to look at his mouth. My husband reclined in the chair with his mouth wide open" revealing missing and yellowed teeth, she said.
The doctor finished his consultation and made it clear to Torres and his wife that he had dental problems requiring medical attention. Fifteen minutes later, the assistant declared: "Unfortunately, emergency medical will not cover dental problems, except extractions."
"It was upsetting leaving the office knowing my husband cannot get full health treatment. I left the medical office with a lot of concerns: Is there equality?" said Castaneda. "We cannot afford health insurance and the dental office does not accept emergency medical."
Standing beside Castaneda, Torres held a rice bowl and a cut up banana — a traditional Mexican dish. He had a big smile on his face despite his dilemma. "I'm struggling chewing my food. Emergency medical will not cover any of my dental problems," said Castaneda. "At the moment, if I injure myself or I start having oral pain, I [treat it] with over-the-counter anti-inflammatories or home remedies."
Frustrated, Torres added: "My partner and I make roughly $1,000 a month and with that money I have to pay bills, rent and buy inventory. I do not have a down payment to start a treatment nor to pay [for] private health insurance. It's either I pay for that or I eat and live."
Community News reporters are enrolled in JOUR 3910 – University Times. They produce stories about under-covered neighborhoods and small cities on the Eastside and South Los Angeles. Please email feedback, corrections and story tips to [email protected]