Getting off the baseball plate for a fresh slate
My story of making the most of a second chance
Growing up, I never prioritized academics. My weighted grade point average was 2.7 when I graduated high school. 
I thought baseball was going to take me far in life. Unfortunately, I was wrong.
The summer of my junior year in high school, schools were not looking at me due to the fact that I was a liability in the classroom.
Around the time I looked into potential schools and went through the NCAA Clearinghouse, my high school baseball coach, Gabe Lopez, said he thought it was in my best interest to go to a junior college.
That shocked me. It felt like my world was crashing down.
Things didn't start looking brighter again until a conversation I had with my high school English teacher, Geb Fisher.
"Thank you for always pushing me to be a better student," I told Mr. Fisher, on my final day of class.
He asked to speak to me after class.
"What's your plan? Are you going to school?" he said.
"I'm going to a community college because my grades aren't good enough for a four-year university," I replied.
The words he said next stuck with me. 
"Once you get 60 units, your high school transcript disappears. You control your future. Be the student we both know you can be." 
That's when it hit me: It was a clean start. Nobody knew who I was. I was in control of my future. 
I decided to take a mass communications class at my community college.  I was showing a broadcast that I had put together when I heard someone ask, "Who was that?"
It was the journalism teacher, Wendy Carrera. I raised my hand and told her it was mine. She asked me what I wanted to do in college, and I told her I wanted to be a sportswriter and broadcaster. 
She asked if I was good. 
"I like to think so," I responded, so she asked if I could write about the Dodgers advancing to the World Series.
Feeling like I couldn't say "no," I agreed to write it the next day. I turned it in, and she looked at me and asked, "and you're a journalism major?" 
The rest was history. I switched my major and became a part of El Paisano, the school newspaper. While there, I was an associate editor and a nominee of an editing award from the Journalism Association for Community Colleges.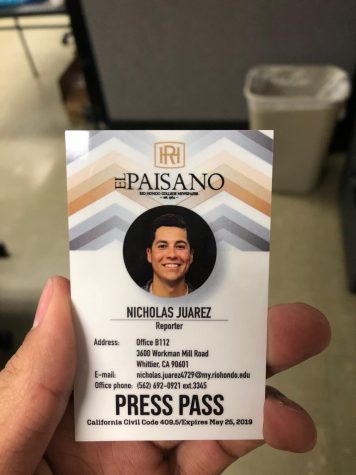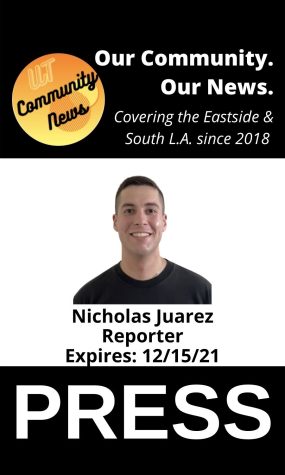 All this was done while being on the Dean's List every semester. I was going to make something out of myself, and I did just that. 
My community college coursework prepared me well for my Cal State LA journalism classes and I am on the cusp of receiving my degree in journalism this spring. 
Prof. Carrera always said that it takes a village. It sure did, but all this wouldn't have been possible without her constant support throughout the years and still to this day. My journey has been eventful, but transferring to Cal State LA was the best decision I have ever made. It has allowed me to pursue my educational goals with the help of professors who truly care about their students. And I have continued getting published, producing stories about La Puente and even the Dodgers.
Looking back at my time in college, I can say that the younger me would be proud.
Community News produces stories about under-covered neighborhoods and small cities on the Eastside and South Los Angeles. Please email feedback, corrections and story tips to [email protected]