Art from the heart
Alhambra resident's first art exhibition is this month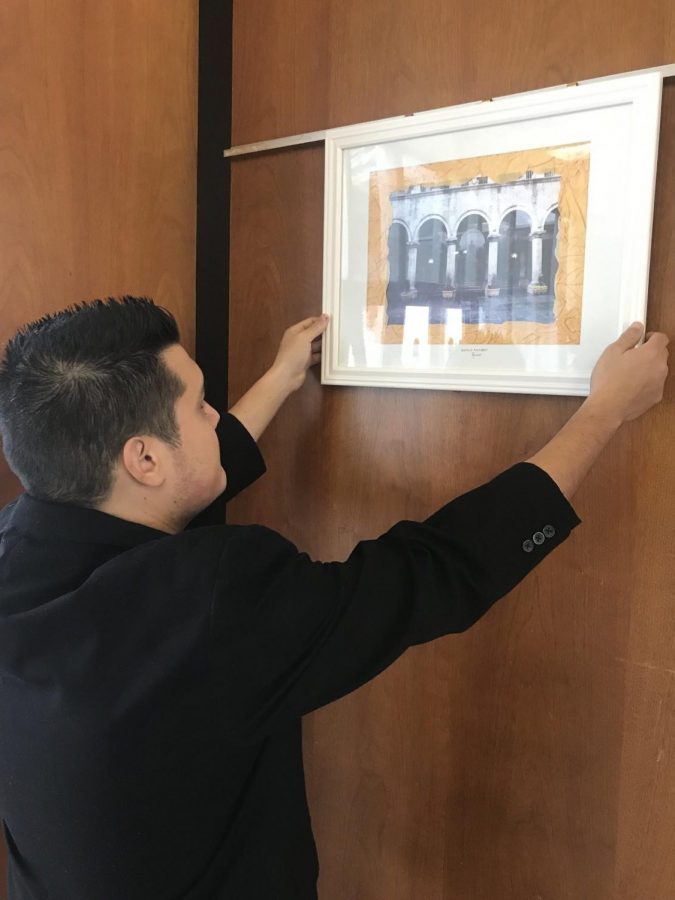 Daniel Lindley, Community News Reporter
February 7, 2019
Basilio Alonzo, 26, sometimes has trouble communicating. That's because he suffers from DiGeorge Syndrome, a lifelong illness that can cause heart and other health problems.
But his artwork speaks volumes about his life and experiences.
That's probably why it was selected to be showcased in the Alhambra city hall lobby during the month of February.
It's Alonzo's first show and he's thrilled.
"It's amazing," he said on a recent morning at his home in Rosemead.
He added that art is therapeutic for him. It "relaxes me a little bit with my struggles," he said.
This month's exhibit is a partnership between the city of Alhambra and the Academy of Special Dreams, a nonprofit organization that aims to raise awareness about and appreciation of folks with emotional, physical and mental disabilities.
The city of Alhambra holds a monthly art gallery in city hall that's organized by the Alhambra cultural arts committee.
Alonzo got his first real taste of producing art when he was 14 years old.
He draws inspiration from his own experiences — such as a trip to Mexico where an old Renaissance-style cathedral caught his eye. That led to a digital art piece displayed as part of the exhibit.
Alonzo plans to donate any proceeds from the sale of his artwork back to the Academy of Special Dreams.
The group was formed 11 years ago by CEO Michael Dergar, an artist himself, who said awareness of disabilities is needed because of the prevalence of bullying, among other things. What most people don't realize, he added, is that the special needs community is much broader than one would expect.
"We all have special needs in different levels, psychologically or physically," he added.
Artists who are interested in having their work displayed at city hall can submit their biographies to the city's Arts and Cultural Events Committee, along with 10 images of the artwork they would like to see displayed.
Alonzo's advice to aspiring artists, and really, to everyone: "You always follow your dreams and don't give up. This is what I'm doing,"
Community News reporters are enrolled in JOUR 3910 – University Times. They produce stories about under-covered neighborhoods and small cities on the Eastside and South Los Angeles. Please email feedback, corrections and story tips to UTCommunityNews@gmail.com.