Cal State LA community shows out for disabled students
The sun beat down on the brown-red of the Jesse Owens Track and Field. After five laps, participants were granted a participation medal. In the distance, people rounded the path, wearing gray shirts that said "2K22 Ability Awareness Week," the same as the medals. 
The Office for Students with Disabilities (OSD) organized Ability Awareness Week this year, with events throughout the week, a mix of on-campus and virtual opportunities. The OSD 2K was one of the highest-attended events of the week, with over 100 attendees, according to OSD employee Diana Pantoja. This was the 11th Annual 2K Journey.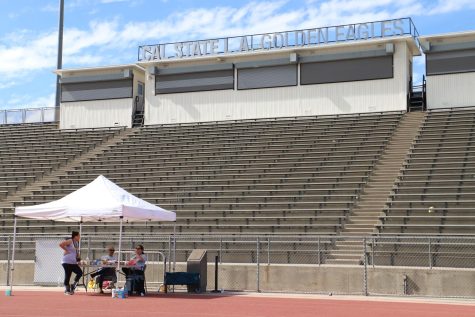 "It's not just for our students, but for the community too, so they know what our office does and to teach others about different things," Pantoja said. "We actually had a workshop for faculty to show them how to make their materials accessible for students, so it's also more support for the community."
The week of events focused on education, destigmatizing disabilities and raising awareness. Events included group painting, social media accessibility, and a panel of Asian and Pacific Islanders with Disabilities of California (APIDC) speakers. APIDC is a non-profit activist organization. 
Felicia Flores, an OSD employee, said they were receptive to students reaching out and providing information about what they would like to bring awareness to. This is how most of the events were picked and planned.
"We want not only to bring awareness but to create safe spaces for students with disabilities, students that may not feel included," Flores said. "They want to have something of their own to call up their own community. This is why we do things like this."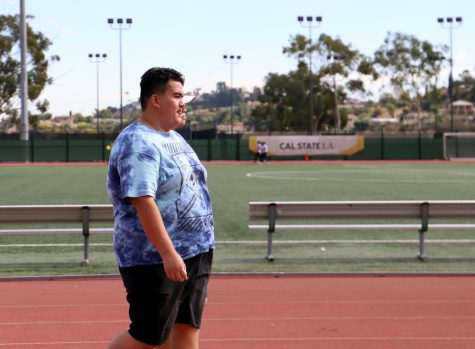 Matthew Cheng, a senior and student employee for the international department, said events like the OSD 2K are important.
"I think they not only incorporate unity and school pride, but it's also for a good cause and for health," Cheng said after completing the 2K. "So far, I would say Cal State LA has done pretty well with accessibility. However, I do think that some of the accessibility that they offer here can be a little out of the way."
Cheng said he's seen elevators not working in the King Hall building in past semesters and, more recently, long lines for the elevators. He also said he thinks the King Hall building is "a little dated" regarding accessibility access.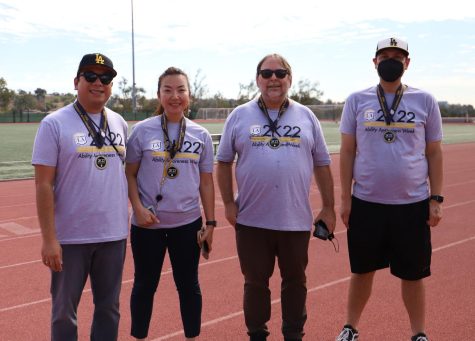 The Public Affairs office did not reply to these comments as of publishing. The story will be updated if they do.
In previous coverage, multiply disabled students told the University Times that King Hall was one of the buildings that had the most issues at the time.
Since the start of the fall semester, multiple UT staff have seen the long lines Cheng mentioned, which may be due to more students being on campus than in the last few semesters since more online classes were offered because of COVID-19.
Another participant, Danielle Chambers, agreed with Cheng that this week built community.
Chambers, the interim associate vice president for student life, also attended the 2K to "support our office of students with disabilities and raise awareness for students with diverse abilities."
"Things like this bring the community at Cal State LA together," Chambers said. "It shows a unit of solidarity and the efforts we sometimes don't see of people and staff supporting our students."
Chambers also felt there is room to grow as far as disability accessibility.
"I think as technology continues to evolve, it's on us to remain vigilant to make sure that we stay up to date, and then also that we get ahead of it," Chambers said. "I think the university does a wonderful job with having a president's council of folks who stay abreast of the current policies and laws. That allows our campus to remain compliant and able to secure resources to ensure that we continue to provide our students what we can."
Recently, according to Flores, a club called the Neurodivergent Collective was recognized as an organization. 
This group aims to "create safe spaces, outlets and support groups with and for fellow neurodivergent students," according to their instagram.
To contact OSD or see what accommodations are available to students, head to their website.