Cal State LA Cross Country: CCAA Championships Recap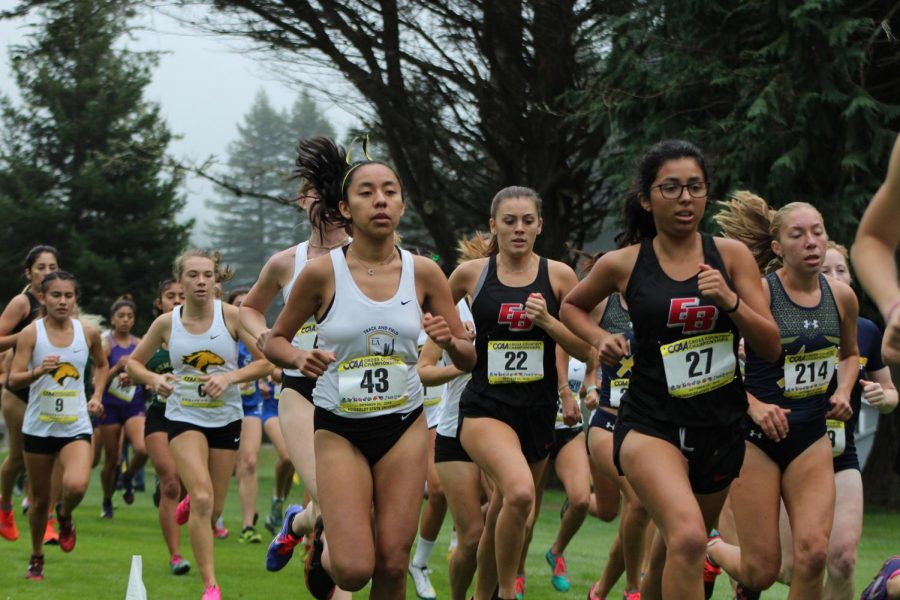 Cal State LA men's and women's cross country raced in the California Collegiate Athletic Association (CCAA) championships this past Saturday.
The women's team placed eighth overall out of 12 squads, and the men's team finished ninth place overall out of 10 squads. Chico State had another dominant performance, placing first in both the men's 8k and the women's 6k. Chico State has won 18 straight men's cross country CCAA championships, and 12 straight women's cross country CCAA championships. The top finisher in the men's 8k was Joshua Litwiller of Cal State San Marcos, and the top finisher in the women's 6k was Destiny Everett of Chico State.
"I feel like the girls' team performed pretty well. We expected to finish in the top 7th or 8th spot, which we did," said Assistant Coach Andres De La Cruz. 
He also commented on the mens' showing during their race.
"I think the lack of experience affected them. We are better than what we performed. I think I projected us to finish higher than we actually did. I think top seven is where we should have been."
The men's cross country teams raced in the Baywood Golf and Country Club 8,000-meter course with Humboldt State serving as host. The course was filled with grass, and featured hilly terrain. Moises Marquez was the highest placed finisher for the Cal State LA men. He placed 23rd finishing in 25:58.62. 
"I expected the [race] to be fast, but I should have expected it to be way faster," said Marquez. He described having mixed feelings of nerves and confidence. Marquez explained: "Like every athlete, we have our bad days, [and now it's] back to the drawing board and learning from my mistakes and challenges."
Marquez's goal for his next race is to do the best he can, and to better prepare himself based on what he just experienced.
"If the best I can is top 15 then I'll take it, because I'll still have a good chance to make it to nationals. But if the best I perform is top 20, then I'll still take it. I am still young and learning," he said.
The women's cross country teams raced in the Baywood Golf and Country Club 6,000-meter course with Humboldt State serving as host. The runner who finished first for the Golden Eagles was regular season standout Rebbeca Ruiz. She finished 17th overall in a field of 106 runners. She finished in 22:57.86. Ruiz nearly won All-CCAA honors, which are given to the top 15 runners in each race.  
"I would just envision myself running that pace during the race, seeing how my body felt. Just a lot of visualization," said Ruiz about her preparation during practice for the race.
"The morning of, I was very, very nervous. But, I reminded myself that we've ran the course, we've done much harder workouts, and that I've ran with these people before," said Ruiz. 
She admitted that the CCAA championships were difficult because of the style of the course, but since the NCAA West Regionals will be on a flat course, she is more confident about her placing.
"I'm trying to reach for top 15. I would love, love to go to nationals. That's my ultimate goal. In order to do that I should land in the top 15," said Ruiz.
The teams will look to utilize this experience moving into the next races. 
The men's and women's cross country teams will travel to Monmouth, Oregon, just under two weeks to compete in the NCAA West Regionals, which are hosted by Western Oregon.