Cal State LA Sports Season Preview: Expectations are High
Teams throughout the Golden Eagle Athletics department are preparing for their seasons with set goals to accomplish. 
"Our expectation now is to win the national championship. There is no other thing we want, our goal is to win the national championship," said Juan Figueroa, head coach of Cal State LA's volleyball team. 
That is a lofty goal for a team that was upset in the first round of last year's NCAA Division 2 tournament by Central Washington. That said, they are coming off their 22nd consecutive winning season in which they finished 13-4 in conference play.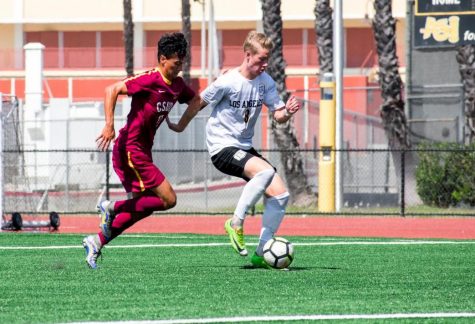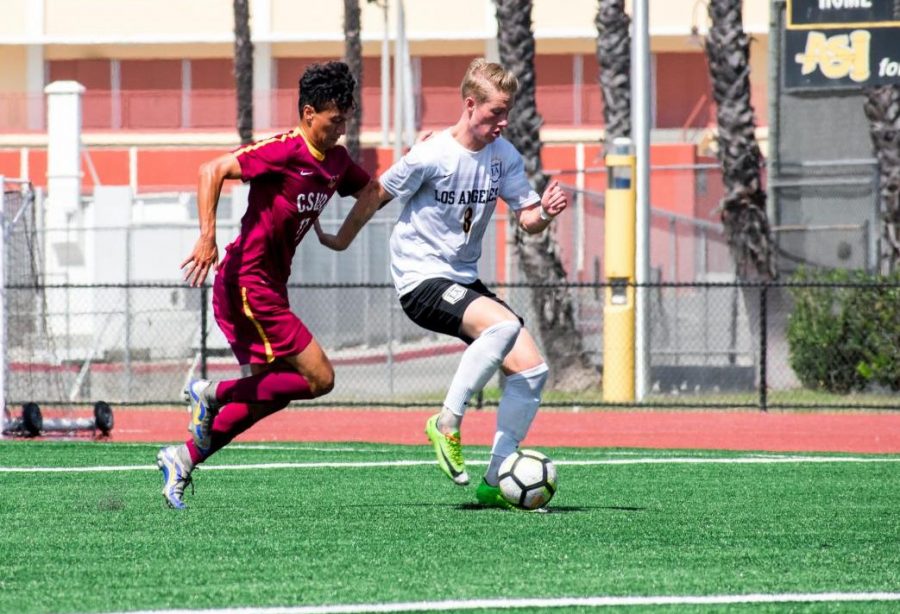 The team returns with a talented group of players who feel they need to be mentally tougher if they are going to reach their ultimate goal. 
"The mental game, it hurts us a lot when we think about it too much," said middle blocker Daisy Crenshaw. 
The Golden Eagles will get their shot at a much anticipated rematch against Central Washington on Sept. 12 in the West Regional Volleyball Showcase. 
Another team looking to go further this season is the Cal State LA womens' soccer team. 
"The ultimate goal is to make nationals and make a good run at it," said head coach Erik Garcia. 
Coach Garcia acknowledged that the women have a tough challenge ahead, "You can play the last place team in our conference and if you don't show up you can lose." 
One of their biggest tests this season will be UC San Diego, who have won four straight California College Athletic Association (CCAA) titles, and have three straight first place regular season finishes. The Golden Eagles will soar into battle against them late in the year on Nov. 2 when CCAA tournament seeding may be in play. 
Captain Kimberly Mendez is eager to face them.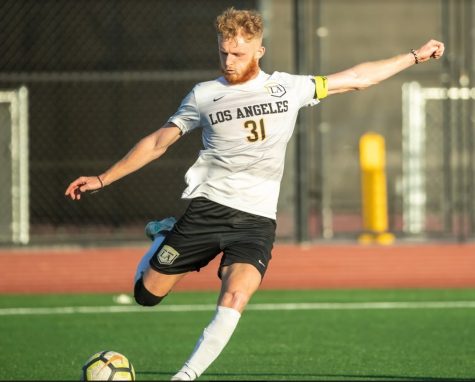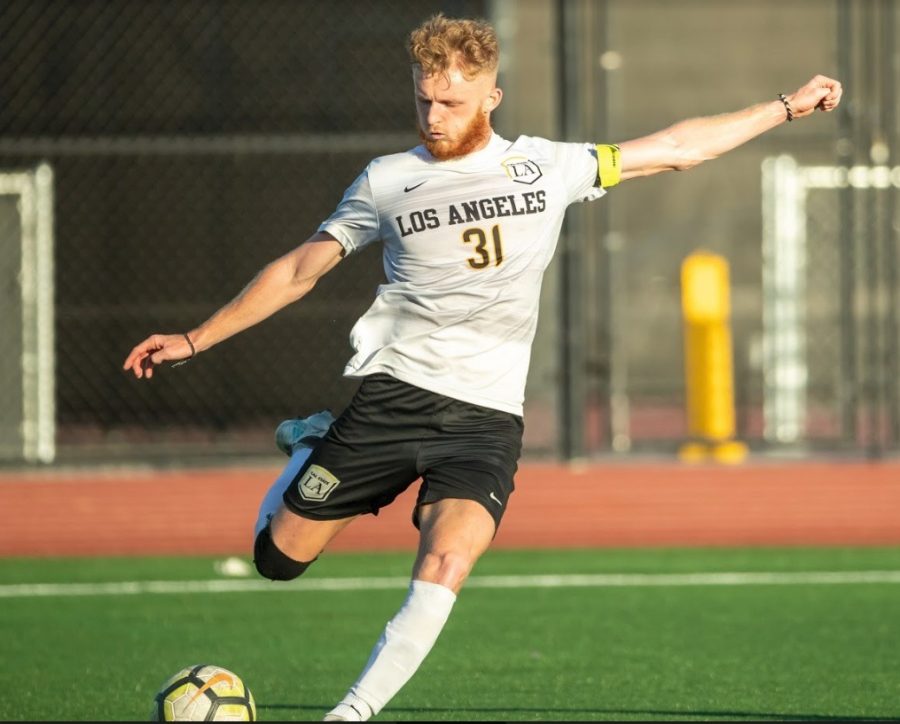 "I think [we've lost] consecutively like every year to them. I think this year we have the best team to beat them, and we will beat them," Mendez said. 
The mens' soccer team is emphasizing the importance of the season's first few practices, which will define their performance in the coming year.
"We want to have a good two weeks preseason, build our foundation, way of playing and communicating, and from there we'll take it to our next step of goals," said head coach Chris Chamides. 
Cal State LA's mens' soccer program will look to continue their dominance after coming off a second place finish in the regular season and back-to-back CCAA tournament title wins in 2017 and 2018. 
However, their season ended with a heartbreaking 2-1 defeat against Azusa Pacific University (APU) in the second round of the NCAA Division 2 tournament. 
Four-year defender Antonio Rosas hopes to go against APU again after a tough game last time, but similarly to coach Chamides, Rosas is taking it one game at a time. 
"It's been a long ride and I'm happy for every game, to take it as my last game," said Rosas. 
Fall 2019's first games of the semester will be kicked off with Womens' and Mens' soccer on Sept. 5 with the Men at home against Northwest Nazarene and Women on the road against Biola University.
For more information on upcoming games, visit Cal State LA's Athletics website.