Coronavirus strikes Los Angeles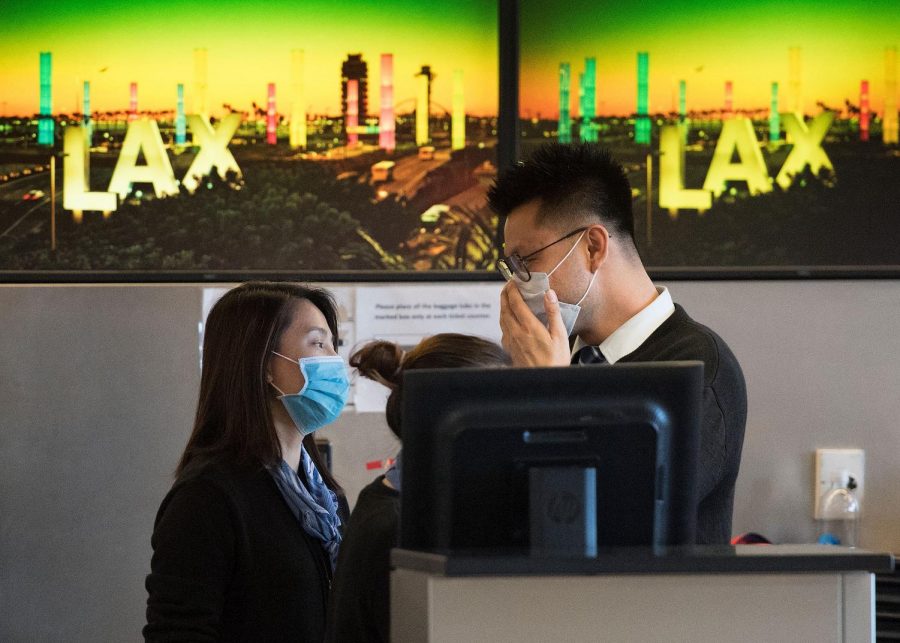 A new, deadly virus is spreading across the world. The coronavirus grew out of Wuhan, China and has made its way to Los Angeles and Orange County. According to the New York Times, there have been at least seven reported infections in the U.S. At least 259 people have died from the virus; there haven't been fatalities reported outside of China.
Johnathan Collins III, a mass communication major, shared that he is not worried "quite yet," but he can tell people are getting worried. He added: "Just last week I had a cold and another student was like–she was scared of me."
On Thursday, the first person-to-person transmission to occur in the U.S. was reported by health authorities. On the same day, the Times reported, the World Health Organization declared the virus a "global health emergency," along with the U.S. State Department warning Americans not to travel to China.
The following morning, a system-wide school email was sent announcing all CSU employees are banned from traveling to the province of Wuhan in accordance with the State Department's initiative.
According to the Center for Disease Control and Prevention (CDC), the symptoms of this strand of the virus include:
Fever

Cough

Shortness of breath
"While CDC considers this is a very serious public health threat," it wrote on its website,"based on current information, the immediate health risk from [the virus] to the general American public is considered low at this time."
However, the Times reported that the virus showed "signs of spreading abroad with people who never visited China during the outbreak falling ill in Germany, Japan, Taiwan and Vietnam."
The CDC advises individuals experiencing any of the symptoms, to see a doctor and prepare to talk about any trips that have been made and any animals that were touched before feeling unwell.
Prior to the CSU employee travel ban announcement, Cal State LA's Student Health Center released a statement via email to the campus about the growing virus. In the statement, it explained the symptoms of the virus and include ways to avoid catching it. Some methods, according to the Student Health Center, are:
Avoid contact with sick people

Wash your hands often with soap and for at least 20 seconds or use an alcohol-based hand sanitizer 

Avoid touching your face without first washing your hands 

Stay informed
More information of the coronavirus is surfacing everyday, as government and health officials hope to end the epidemic that is spreading rapidly.