Despite challenges, families find balance during coronavirus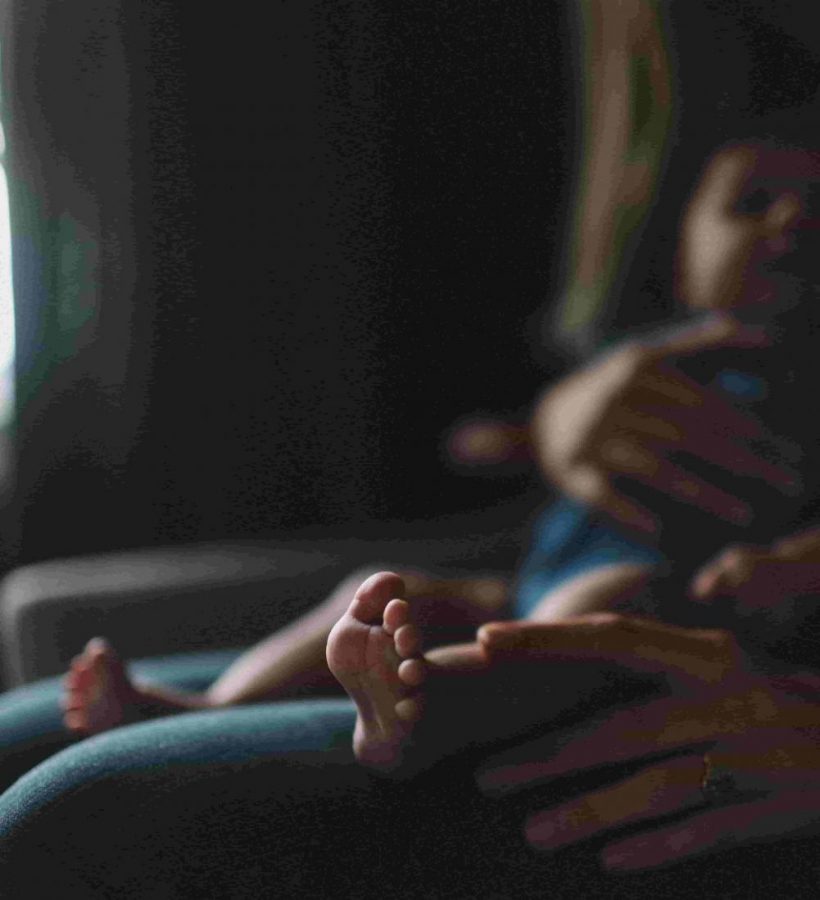 Since the coronavirus pandemic and subsequent school closures, it seems almost everyone in the Olvera-Mash family is taking on new roles.
Grandmother Maria Olvera is now the primary caregiver during weekdays for her two youngest grandchildren, changing their diapers, feeding them and cleaning up after them. She also supervises her two older grandchildren.
Selene Mash, the oldest child in the family, is an eighth-grade student navigating assignments without a teacher and classmates with her to bounce ideas off of. She is also responsible for keeping her brother, Eduardo, a preschooler, on track with his activities.
Finally, Brenda Olvera is not just a breadwinner during the day and a mother after work, she is now also a teacher. Since grandma Maria isn't tech-savvy nor fully proficient in English, Olvera takes the lead in helping her kids catch up with schoolwork while she juggles making dinner and cleaning up.
"It's time-consuming…I'm a mom, and I'm a wife. I have to cook and clean," Olvera said. "I have younger ones to also attend to. It's kind of hard to balance your time."
On March 19, Gov. Gavin Newsom issued a stay-at-home order that changed the lives of many. The order, meant to protect the health and well-being of all Californians and to "slow the spread of COVID-19," also led schools and day care centers to shut down or go remote. In the weeks after, family members have had to work together to pick up the slack for child care and classwork.
Families are also hurting as parents lose hours at work or get laid off from businesses that have shut down. The unemployment rate in Los Angeles rose to over 24 percent from 4.7 percent in February, according to a Los Angeles Times story in early May.
When Rocio Mazariego's employer, an Adidas store in Commerce closed due to public health guidelines, she was thankful they continued paying her salary. But soon after, she said she got the news: "My manager..called me and told me we're getting a last paycheck. After that, no more payments."
"I get it," she added, "because it's a lot of employees and they're not making any money so how can they [pay]."
Not only was she worried about being able to support herself and her daughter, Chelsea, the two missed doing "normal" things together: "Me and my daughter had a life. It was life with a [hectic] schedule but we miss it."
Mazariego, a Pasadena City College student who lives in South Los Angeles thought she'd have to apply for unemployment but was fortunate to be hired at a Domino's pizza shop where she used to work and where her sister works.
She is now taking classes and studying from home, helping Chelsea with schoolwork, and dropping the child off at her grandmother's before work.
"I wake up at 8 a.m., my daughters' teachers keep me in touch with me and give me activities to do with my daughter," she said. "I honestly feel like nothing is going back to normal until next year."
Meanwhile, life at the Olvera-Mash household may be chaotic but they have developed a system that works for them. Olvera even sees some perks: "You're kind of teaching your kids and you see them progressing."
Community News reporters are enrolled in JOUR 3910 – University Times. They produce stories about under-covered neighborhoods and small cities on the Eastside and South Los Angeles. Please email feedback, corrections and story tips to [email protected]