Making the best of downtime during the pandemic
How one La Puente man started his real estate company
For many, less time working or commuting during the pandemic allowed for more time to cook, exercise or enjoy family.
La Puente resident Franco Fallone used the time to shape his future.
"I went to community college and realized school wasn't for me. I was sitting in my math class and knew I didn't fit in," said Fallone.
Soon after, he started looking up jobs that didn't require a degree, and he found real estate investment.
 After watching a couple of videos on what that is and how it's done, he knew that there would always be a demand for property, especially in California. 
"In Los Angeles County, the median home price rose to 15% to a record $805,000, while sales fell to 5.8%" in 2022, according to the LA Times.
It seemed to be a no-brainer to Fallone: California property is a virtual gold mine.
So, Fallone spent three years learning the ins and outs of real estate investment from his mentor, Sam Sadat, who he met through a friend.
He learned a lot about the market and prices, including the impact of great schools and crime rates in neighborhoods.
Fallone said his biggest takeaway was when Sadat told him to diversify his investments; In other words, don't have all your properties in a single area because values could fluctuate based on the location. Spread them out.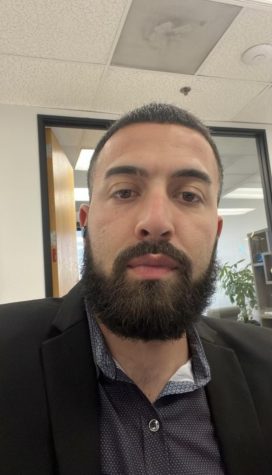 "Without his help, I don't think I would have made it this far. Honestly, he didn't have to take me under his wing, but he did, and I am forever grateful for that," said Fallone. 
The pandemic gave Fallone time to think hard about his future. After a conversation he had with Sadat, he thought perhaps he was ready to start his own business.
Sadat agreed.
"I had given Franco a lot of hands-on experience while working with me, and the last deal we did together — after closing it — I knew he was ready. I had no doubt about it."
After a long talk with his family, Fallone decided to take the plunge, starting a firm called the Fallone Family. 
Fallone had always liked the idea of being his boss, working for himself, and making his own hours. But he never thought that he could make this far-fetched goal a reality. 
Fallone said he's thankful for the opportunities he has had. He hopes to grow his business, be successful, and someday, hopefully, "pay it forward" by mentoring someone else.
Community News produces stories about under-covered neighborhoods and small cities on the Eastside and South Los Angeles. Please email feedback, corrections and story tips to [email protected]